Merck and Ridgeback Biotherapeutics announced this past week that they created an antiviral pill that can reduce Covid-19 hospitalization and death by 50%. Experts believe this pill could be a "game-changer" in the way we treat Covid, however, they're also emphasizing that this pill is not an alternative to getting vaccinated, and vaccinations against the coronavirus arte the most effective way Americans can bring this pandemic to an end. 
Over 255,000 Americans are becoming fully vaccinated every day, according to data from the US Centers for Disease Control and Prevention. About 65% of Americans are now fully vaccinated. On the opposite end, the US surpassed 700,000 Covid-related deaths this week, according to data from Johns Hopkins University. The US is currently the world's leader in Covid deaths. 
"This new antiviral pill can be used in conjunction with the vaccine. And it's not an alternative to vaccination. We still have to try to get more people vaccinated. The antiviral medicine could be effective for those who choose not to get vaccinated, as well as those who catch the virus while fully vaccinated," explained Dr. Scott Gottlieb, former commissioner of the US Food and Drug Administration. 
"This is the most impactful result that I remember seeing of an orally available drug in the treatment of a respiratory pathogen, perhaps ever. I think getting an oral pill that can inhibit viral replication — that can inhibit this virus — is going to be a real game-changer."
Merck is now seeking FDA emergency use authorization for its medication, and if it's permitted, it will become the first oral medicine that fights viral infection for Covid-19. 
"If approved, I think the right way to think about this is; this is a potential additional tool in our toolbox to protect people from the worst outcomes of Covid. Inoculation remains our best tool against Covid-19 because the shots can prevent people from getting infected in the first place, and we want to prevent infections, not just wait to treat them once they happen," White House Covid-19 Response Coordinator Jeff Zients said.
The FDA is also meeting with its Vaccines and Related Biological Products Advisory Committee on October 14th and 15th to discuss booster shots for Americans who received the Moderna or Johnson & Johnson vaccine. 
The FDA's vaccine committee is also set to discuss approving Pfizer's Covid-19 vaccine for children ages 5 to 11. The company has already begun submitting data about that specific age group. 
Vaccine mandates are beginning to appear all throughout the country as well as a means of getting more Americans to receive their inoculations so the nation has an actual fighting chance at bringing this pandemic to an end.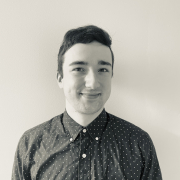 Eric Mastrota is a Contributing Editor at The National Digest based in New York. A graduate of SUNY New Paltz, he reports on world news, culture, and lifestyle. You can reach him at eric.mastrota@thenationaldigest.com.
https://media.thenationaldigest.com/wp-content/uploads/2020/06/22104350/White-Pills-400x400-1.jpg
400
400
Eric Mastrota
https://media.thenationaldigest.com/wp-content/uploads/2019/12/23173823/The-National-Digest-785x60-1.png
Eric Mastrota
2021-10-04 10:51:28
2022-06-21 16:04:13
Experts Are Hopeful Over Covid-19 Antiviral Pill, But Emphasize Vaccines Are Still Our Way Out Of The Pandemic