Apple recently announced the launch of the next generation for the iPad Pro in March, however, Apple fanatics are already predicting what they're expecting from the next revision. Apple is fairly cyclical when it comes to their device releases. Depending on the device they typically have a soft update of everything in the winter/beginning of spring months of the year; "soft update" meaning more internalized upgrades that help the device run better. 
Apple's September Keynote event is when the larger upgraded devices are announced, normally,  hence why fans are already anticipating the next iPad launch, as that upgrade is likely to be a lot more extensive. 
The iPad Pro upgrade in March gave the device a brand new camera system that is similar to that on the iPhone, and a new Magic Keyboard, which is compatible with some older iPad models as well. As previously stated, the main updates to the device were internal, the Pro now has an A12Z Bionic processor and 6GB of RAM.
One of the biggest changes that will be expected of the next generation iPad will be an improvement in the screen quality. Fans are expecting Apple to upgrade the way they use mini LED's in the screen in order to improve the display quality and give the device a longer battery life (as it will have to work less to display more quality images). 
Right now all iPads use one large black-light screen that engulfs the entire device. Mini LED displays would be made up of smaller "dimming zones" that can be turned on and off individually depending on what's being displayed on the screen; in terms of color and image resolution. Mini LED's would also allow Apple to reach a wider color gradient, which is fairly impressive considering they already have such an advanced spectrum of colors for their displays. 
For the next generation of iPad Pro's, fans are expecting that Apple will finally give 5G connectivity to the tablets. The newest generations of iPhone are expected to also adopt 5G technology, so it's likely that Apple will implement it into all of its mobile devices at the same time. 
On the internal side, the next iPad Pro will likely contain an A14 processor chip, which is still in its early stages of manufacturing in general. The chip, like the 5G connectivity, will also be implemented into the next generations of iPhone; as you can tell, Apple is very much a "two birds one stone" company, and it's the reason they've remained so successful for so long, as they always wait to release new internal upgrades unless multiple devices can also contain those upgrades. 
As of right now it's fairly unclear how much the next generation of iPad's will cost, however, the addition of features such as 5G and mini-LED lights, along with an extended battery life and more powerful processor will likely increase the price. The current iPad Pro models start at $799 but can cost up to $1100 depending on the model. 
Normally, as mentioned, Apple saves its bigger launches for their September Keynote, however, thanks to Covid-19 it's unclear as to when any sort of keynote event will be able to occur again. Fans are predicting that Apple will delay the launch of all these new upgrades, along with their other devices until the beginning of 2021, so for now, only time will tell when we'll see all these updates actually put into fruition.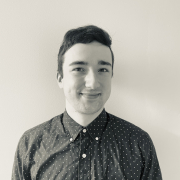 Eric Mastrota is a Contributing Editor at The National Digest based in New York. A graduate of SUNY New Paltz, he reports on world news, culture, and lifestyle. You can reach him at eric.mastrota@thenationaldigest.com.
https://media.thenationaldigest.com/wp-content/uploads/2020/05/18163348/Woman-using-iPad-400x400-1.jpg
400
400
Eric Mastrota
https://media.thenationaldigest.com/wp-content/uploads/2019/12/23173823/The-National-Digest-785x60-1.png
Eric Mastrota
2020-05-18 15:49:22
2020-05-18 16:40:30
What Apple Fans Are Expecting For The Next iPad Pro