Like most of the products in Apple's massive line of personal smart devices, the smartwatch has gotten its fair share of annual upgrades since its initial launch back in 2015. This year, tech experts everywhere are expecting no different, and their setting their expectations high for some new features that they've been begging for since the initial release of the smartwatch five years ago. 
According to some early 2019 rumor reports from Bloomberg, an online publication, the sixth generation of Apple smartwatches will implement sleep-tracking technology. Mark Girman is the journalist who covered the initial whispers coming from his tech sources regarding the sleep-tracking feature for the Apple Watch Series 6; which is also the predicted name for the next generation. His report states that Apple was already testing this feature when the Series 5 was released last year, but they wanted to make sure it was able to compete with the likes of FitBit and Samsung's wearable smart technology; both of which have had sleep-tracking capabilities for quite some time. 
According to one of Strategy Analytics annual reports, Apple alone accounted for almost 50% of the smartwatch market by the end of 2019, Samsung accounting for 14%, and Fitbit 11%. While Apple already is at the number one spot, they continue to desire dominance in the market; hence the annual upgrades. 
Typically, Apple debuts their newest Apple Watch versions with their annual September Keynote Conference; which is more so known for when the new iPhone's are announced as well. It's expected that this year will be no different, meaning fans waiting for all the new features to come will have to wait at least a few months.
Apple introduced water-resistant technology to their watches with the second generation, so it's a guarantee that the same will stand for the sixth version. However, it's likely that Apple will increase the strength of said technology, as they've done that with the past two iPhone upgrades as well. An increase in water-resistance likely means that the watch itself will just be able to stay fully engulfed underwater for more extended periods of time and at a potentially greater depth. 
Going along with the theme of new features that are basically guaranteed for the Series 6 versions of the Apple Watch, it's likely an updated processor will be implemented into the internal side of things.
"It would not be surprising if so-called Apple Watch Series 6 models feature a faster Apple-designed S chip, as the only known differences with the S5 chip in Series 5 models compared to the S4 chip in Series 4 models is a built-in compass and a new always-on display driver, so a performance bump will be due next year," according to Ming-Chi Kuo, a data analyst who often accurately predicts Apple product upgrades on the popular forum, MacRumors. 
Apple software upgrades often take the spotlight at any Apple event within a given year. Updates to the internal aspects of how all of our devices run occur annually, and are normally already implemented within the newest devices once they finally ship out. 
Like how we can always expect the announcement of a new iPhone at Apple's September Keynote Conference, tech experts know that Apple normally announces many of their operating system updates at their Worldwide Developers Conference in June. In fact, every year since the Apple Watch was first released, Apple has announced key software updates at this specific conference, so this year will likely be no different. 
The Apple Watch Series 6 is a much anticipated upgrade to an already successful wearable technology. Now it's just a matter of time before the public is allowed insight into what features we can truly expect in the coming update.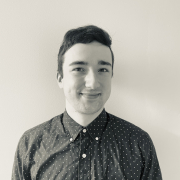 Eric Mastrota is a Contributing Editor at The National Digest based in New York. A graduate of SUNY New Paltz, he reports on world news, culture, and lifestyle. You can reach him at eric.mastrota@thenationaldigest.com.
https://media.thenationaldigest.com/wp-content/uploads/2020/02/03161421/Apple-Watch-Series-6-400x400-1.jpg
400
400
Eric Mastrota
https://media.thenationaldigest.com/wp-content/uploads/2019/12/23173823/The-National-Digest-785x60-1.png
Eric Mastrota
2020-02-03 15:48:23
2020-04-09 15:50:26
Apple Watch Series 6: What We Know So Far