American Airlines announced last week that they were set to operate the first US commercial flight of Boeing's 737 Max aircraft's since the two deadly crashes that occurred in 2019, prompting a worldwide grounding of all Boeing 737 Max's in March of the same year. 
The flight at this point has already departed, and was scheduled as American Airlines Flight 718, which departed from Miami International Airport at 10:30 a.m. ET for New York's LaGuardia Airport. Fort Worth is the Texas-based carrier of the aircraft's that will be operating daily round-trip flights between Miami and New York, and then will begin increasing services to other cities in the coming weeks of the new year. 
United Airlines plans to begin flights using the 737 Max's on February 11th out of its Denver and Houston hubs. Southwest Airlines agreed to begin flying the planes in the second quarter of 2021. Gol is a Brazilian carrier of strictly Boeing 737 Max planes that actually performed the first relaunch of the jets earlier this month. 
The planes in general are much more fuel-efficient when compared to traditional commercial planes, which makes them central to a lot of airlines plans around the world. More than 3,000 of the jets are currently on order internationally. 
When all Boeing 737 Max jets were forced to ground in March of 2019, it was quickly recognized as the largest grounding in US history. The Federal Aviation Administration just recently cleared the 737 Max for commercial flight again after Boeing made several safety-related changes to the aircraft. 
Lion Air flight 610 in Indonesia in October 2018 and Ethiopian Airlines Flight 302 in Ethiopia in March 2019 were the two flights that resulted in deadly crashes. Pilots on both flights claimed to have battled an automated flight-control system that was incorrectly activated somehow. All 346 individuals on both flights were killed.
Changes made to the jets include "making the flight-control system less aggressive, providing more redundancy and implementing more robust pilot training that includes time in a flight simulator," according to news reports. Investigations into both crashes found that there were a multitude of problems with each plane's development, design, and certification by US regulators.
American Airlines and other carriers of the jets have said that if customers booked a flight on the 737 Max without knowing and didn't feel comfortable flying on that model, they could switch their flight for free. FAA Administrator Steve Dickson spoke with the media last month, claiming he is "100% confident in the jets and a repeat of the scenarios that led to the two crashes is impossible."
"In a way, the best thing for the 737 Max has been that it is has taken them 20 months to get the planes ready to going back into service and for almost a year we have had news of the coronavirus that has consumed more attention related to travel than the 737 Max," said Henry Harteveldt, a former airline executive and president of Atmosphere Research Group, a travel consulting firm.
American Airlines has ordered 76 of the planes and originally had 24 in its fleet when the original grounding occurred in 2019, proving their confidence in the jets as well.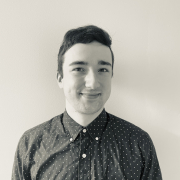 Eric Mastrota is a Contributing Editor at The National Digest based in New York. A graduate of SUNY New Paltz, he reports on world news, culture, and lifestyle. You can reach him at eric.mastrota@thenationaldigest.com.
https://media.thenationaldigest.com/wp-content/uploads/2020/12/29150215/American-Airlines-Plane-400x400-1.jpg
400
400
Eric Mastrota
https://media.thenationaldigest.com/wp-content/uploads/2019/12/23173823/The-National-Digest-785x60-1.png
Eric Mastrota
2020-12-29 14:38:16
2020-12-29 15:02:30
Boeing 737 Max Returns To US Skies With First Commercial Flights After Crashes