President Donald Trump has been battling with video-sharing social networking platform TikTok for months now. Trump has claimed that the Chinese-owned app, run by company ByteDance, is giving personal user information to the Chinese government upon request; a claim that ByteDance and TikTok has denied multiple times on claims that the US branch of TikTok is run in the US and barely connected to the offices in China. 
Recently, the president demanded for a full sale of TikTok to an American owner, and in August he gave ByteDance 90  days to sell or they would face a countrywide shutdown. He then issued twin executive orders that would ban transactions from the US with ByteDance, but in late August the company announced a potential sale of the app.
The tentative deal from ByteDance was made over this past weekend after the Trump administration announced that if an acceptable deal was not met, TikTok would be removed from the app store starting this weekend and lasting until November when the app would be fully banned.
ByteDance announced they would create a US subsidiary called TikTok Global which would be part-owned by the US entities of Walmart and Oracle. Four of the company's five main board members would be American and the fifth would likely be the ByteDance founder himself. After this announcement Trump delayed the app store ban by a week. 
The proposed structure of this agreement is still unclear, as it seems ByteDance announced this deal as a means of getting Trump to ease up on his pressures to ban the app. Oracle and Walmart have stated that they would own 20% of the company while ByteDance would own 80%, however, Oracle's vice president recently made a statement regarding the deal. 
"Upon creation of TikTok Global, Oracle/Walmart will make their investment and the TikTok Global shares will be distributed to their owners, Americans will be the majority and ByteDance will have no ownership in TikTok Global."
The competing claims are leaving the public unsure of what the reality of this deal actually is. It does seem as though the Trump administration is in support of the Oracle Walmart bid for partial ownership of the app, however, the claims from ByteDance that they still would hold a majority stake in the company is concerning for business leaders. 
Professor Paul Haskell-Dowland is an associate dean of Computing and Security at Edith Cowan University in Australia who recently spoke with the press about this confusing deal and what it actually means for the future of TikTok in America. 
"There are competing claims [about ownership] because no one is really telling the full story. The deal seems to be changing by the hour."
Haskell-Dowland went on to explain that the US and China will likely engage in more back-and-forth in regards to this deal and security updates that will come with the apps new ownership. In the end, he believes that it's more of a political fight between two nations and has nothing "to do with national security or intellectual property." Only time will tell what the final deal actually looks like and until then, users will just have to enjoy TikTok as it is before it potentially changes forever.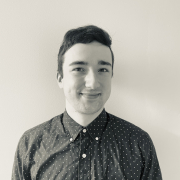 Eric Mastrota is a Contributing Editor at The National Digest based in New York. A graduate of SUNY New Paltz, he reports on world news, culture, and lifestyle. You can reach him at eric.mastrota@thenationaldigest.com.
https://media.thenationaldigest.com/wp-content/uploads/2020/09/25155240/Tiktok-Logos-400x400-1.jpg
400
400
Eric Mastrota
https://media.thenationaldigest.com/wp-content/uploads/2019/12/23173823/The-National-Digest-785x60-1.png
Eric Mastrota
2020-09-25 14:57:58
2020-09-25 15:52:54
TikTok's Future Remains Unclear After Walmart And Oracle Win Bid For Partial Ownership