After pummeling Florida, Hurricane Ian has its sights set on South Carolina. The death toll from Ian, which made landfall as a category four hurricane in Florida, has now risen to 21. Authorities still have to confirm that the deaths were related to the storm.
Ian downgraded to a tropical storm before strengthening into a category one hurricane on its trajectory toward South Carolina. Meteorologists expect Ian to make landfall again in South Carolina today before moving northeast toward North Carolina and Southwestern Virginia Friday night through Saturday morning. It will be the first hurricane to hit South Carolina since Hurricane Matthew in 2016.
Florida is still assessing the damage of Hurricane Ian, mostly from flooding. Early estimates say that the damage could cost up to $40 billion. Florida's former emergency management chief told NYTimes, "Fort Myers Beach and Sanibel Island look like they will need to be 80% rebuilt." Florida Governor Ron DeSantis said it would be a yearslong recovery.
President Joe Biden said it could prove to be the deadliest hurricane in Florida's history. Over two and a half million residents who were in the hurricane's path are without power. Many are left with uninhabitable homes or do not have access to water, such as in Lee County, where a water main line broke.
"My message to the people of Florida and to the country in times like this: America comes together. We're gonna pull together as one team, as one America. First thing this morning as I talked to Gov. DeSantis and again offered the fullest federal support."
Kevin Guthrie, director of the Florida Division of Emergency Management, said that Floridians affected by Ian need to rely on their own supplies for food and water for the next day or so. The government advises residents to save enough food and water for seven days before a significant storm. From days 3 to 5 after the storm, the National Guard and local community distribution will serve water and dry food. Hot food distribution will follow shortly after.
Governor DeSantis said 700 rescues had been conducted so far by air. Before the storm hit, the state government asked residents planning to shelter in place to fill out a survey to allow officials to have demographic information.
"Some of the damage was almost indescribable. I would say the most significant damage that I saw was on Fort Myers Beach. Some of the homes were wiped out, some of it was just concrete slabs."
In 2013, during his time in the House of Representatives, DeSantis was against federal aid for the New York region after the damage of Hurricane Sandy. Now, he is asking for governmental assistance to help his state. He told Tucker Carlson, "when people are fighting for their lives, when their whole livelihood is at stake, when they've lost everything — if you can't put politics aside for that, then you're just not going to be able to."
At the time, DeSantis and Ted Yoho were the only House members to oppose the assistance package for Hurricane Sandy.
President Biden said that the government would provide uninsured people in Florida an assistance of $37,900 for home repairs and another $37,900 for property loss. In Thursday's speech, President Biden thanked the Federal Emergency Management Agency for their prompt response.
"I've seen you in action all across the country from the West Coast of the Northwest and the Northeast, down in Louisiana, all across this country. And just in the last two weeks, you've been working 24/7. No matter what, when emergencies happen, FEMA is always there. You deserve the nation's gratitude and full support."
South Carolina is already feeling the effects of Hurricane Ian, with 10,000 residents without power. In anticipation of Ian's arrival, Georgia, South Carolina, North Carolina and Virginia declared a state of emergency. The National Weather Service says Hurricane Ian will likely not strengthen beyond a category one hurricane as it approaches South Carolina, sustaining wind speeds of 85 mph.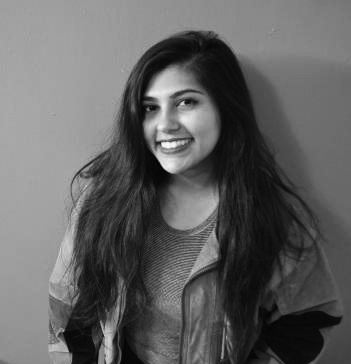 Moumita Basuroychowdhury is a Contributing Reporter at The National Digest. After earning an economics degree at Cornell University, she moved to NYC to pursue her MFA in creative writing. She enjoys reporting on science, business and culture news. You can reach her at moumita.b@thenationaldigest.com.
https://media.thenationaldigest.com/wp-content/uploads/2022/09/30134202/hurricaine-400x400-1.jpg
400
400
Moumita Basuroychowdhury
https://media.thenationaldigest.com/wp-content/uploads/2019/12/23173823/The-National-Digest-785x60-1.png
Moumita Basuroychowdhury
2022-09-30 11:31:42
2022-10-05 13:40:12
Hurricane Ian Barrels Toward South Carolina, Leaving Destruction in Its Wake