According to a report published by the Centers for Disease Control and Prevention, domestic transmission of the monkeypox virus is unlikely to be eliminated anytime soon.
The CDC said the virus's spread has slowed but is likely to continue for years. In August, daily infections peaked at more than 400 cases a day. Now the agency reports fewer than 150 cases a day.
The decline in cases is due to vaccines becoming more accessible and the public becoming more knowledgeable about how to avoid infection. Immunity has also likely increased within the most impacted group, which is men who have sex with other men.
The disease is spread between people during close contact, most commonly through sex. Monkeypox is usually not fatal, but it causes those infected to get painful blisters all over their body. At least two people have died from the disease.
Lori Tremmel Freeman, chief executive officer of the National Association of County and City Health officials, told CNN that people with compromised immune systems should be most cautious.
"These few deaths – whether or not they're fully attributable to monkeypox or people died with monkeypox – they likely wouldn't have died if they didn't have some of these underlying conditions or their bodies weren't already compromised."
We currently have the most monkeypox cases worldwide, with more than 24,000 cases reported across 50 states. The Biden administration declared a public health emergency earlier this August when cases were highest. The declaration helped allocate more resources to testing, vaccinations, treatment and community outreach to stop the spread of the virus within the U.S.
The Jynneos monkeypox vaccine has been administered to more than 684,000 people. The CDC believes the virus will continue to spread mainly among men who have sex with other men, but anyone can catch the virus through close contact with someone infected. So far, 29 children and 408 women have also caught the virus.
Within the reported cases, 75% of patients reported having male-to-male contact, but that number has decreased over time. The CDC says the decline may be due to missing data rather than a change in the transmission pattern of the virus. However, more than 90% of infections are still among males.
The outbreak could start spreading among the U.S. population through other forms of contact, but no country with infected populations has found a significant spread outside men who have sex with other men.
Marc Lipsitch, director of science in the CDC disease forecasting center, told The Associated Press that the disease is still a continuing threat.
"It's in many geographic locations within the country. There's no clear path in our mind to complete elimination domestically."
The virus is endemic in parts of West and Central Africa and was mainly transmitted through contact with infected animals until May. If the U.S. animal population gets infected, it could also spread quickly among people in the future. The CDC is still learning which species of animals can get monkeypox.
The agency cannot predict the number of people who may get infected with the virus. However, it believes the number of cases will continue to decline over the next several months.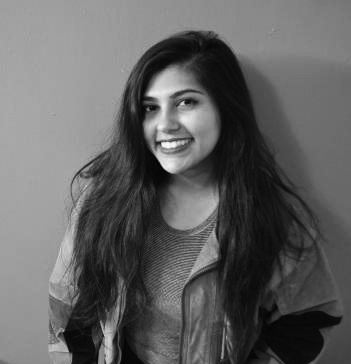 Moumita Basuroychowdhury is a Contributing Reporter at The National Digest. After earning an economics degree at Cornell University, she moved to NYC to pursue her MFA in creative writing. She enjoys reporting on science, business and culture news. You can reach her at moumita.b@thenationaldigest.com.
https://media.thenationaldigest.com/wp-content/uploads/2022/10/03132641/monkeypox-400x400-1.jpg
400
400
Moumita Basuroychowdhury
https://media.thenationaldigest.com/wp-content/uploads/2019/12/23173823/The-National-Digest-785x60-1.png
Moumita Basuroychowdhury
2022-10-03 09:00:50
2022-10-05 13:27:11
CDC Says Monkeypox Is Unlikely To Be Eradicated Anytime Soon