A study of hundreds of thousands of individuals in the United Kingdom suggests that immunity to the coronavirus is gradually wearing off in some individuals. Researchers sent out finger-prick tests to more than 365,000 randomly selected households in England and found that over the course of three months, Covid-19 antibody presence in the UK decreased by more than 26%. 
The research team behind the study recently spoke to the press about the findings that were taken after three-rounds of national surveillance. They sent out the tests 12, 18, and 24 weeks after the first peak of infections in England and observed a significant decline in detectable antibodies as time progressed. 
"This is consistent with evidence that immunity to seasonal coronaviruses declines over 6 to 12 months after infection and emerging data that also detected a decrease over time in antibody levels in individuals followed in longitudinal studies."
The study was published on Monday by Imperial College London and Ipsos Mori, a market research company. The initial data in the study was recorded in June, and found that 6% of individuals who took the tests had an antibody response to the coronavirus. By September that percentage had dropped down to 4.4%.
Antibodies are the proteins in your body that are created to fight infection. The type of test the group used to find these antibodies is called an IgG test, and they're specially designed to only detect one kind of antibody; the coronavirus. This way if the test detects one of the other antibodies your body just naturally produces it won't flag it for the study. 
The results also confirm that asymptomatic individuals are likely to lose their detectable antibodies sooner when compared to symptomatic individuals who had more severe infections. Younger people who have recovered from the virus had a slower loss of antibodies compared to individuals aged 75 or older. 
It's important to note also that even if an individual has Covid-19 antibodies in their system, it's still unknown how immune an individual will be from potential reinfection and how long that immunity will last. The study also had its limits as well, as the samples weren't taken from the same individuals every time, but instead just focused on the UK population in general. 
"This very large study has shown that the proportion of people with detectable antibodies is falling over time. It is essential that everyone continues to follow guidance to reduce the risk to themselves and others."
Immune responses are being heavily studied as well throughout the world. This study is showing that the virus acts like a cold, in the sense that once an individual is infected they're not immune from getting a cold again, however, they're body will have a stronger immune response the next time they're infected. Also like a cold, individuals with more robust immune systems will likely have a quicker response time and are more likely to carry antibodies after the fact. 
If anything, the researchers behind this study want the world to realize that if you get the virus and survive, you are not in the clear yet, and we all must remain diligent in the way we protect ourselves and our loved ones from potential infection.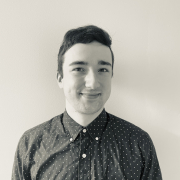 Eric Mastrota is a Contributing Editor at The National Digest based in New York. A graduate of SUNY New Paltz, he reports on world news, culture, and lifestyle. You can reach him at eric.mastrota@thenationaldigest.com.
https://media.thenationaldigest.com/wp-content/uploads/2020/10/27142158/Two-Positive-Covid-Tests-400x400-1.jpg
400
400
Eric Mastrota
https://media.thenationaldigest.com/wp-content/uploads/2019/12/23173823/The-National-Digest-785x60-1.png
Eric Mastrota
2020-10-27 13:19:57
2020-10-27 14:23:26
New Study Shows Covid-19 Immunity Wearing Off In Patients Who Were Positive