Ivy League schools  announced this week that they will not be competing in intercollegiate sports this winter due to the Covid-19 pandemic worsening exponentially in the US. The Ivy League Council of Presidents stated in a press release that all fall sport competitions will also not be rescheduled for the spring, however, they already alluded to that decision back in the summer. 
The Ivy League's will also be postponing all intercollegiate athletic competitions for the spring sport season until at least February 2021, when more clarity on a vaccine will hopefully be made available. 
"Regrettably, the current trends regarding transmission of the COVID-19 virus and subsequent protocols that must be put in place are impeding our strong desire to return to athletic competition in a safe manner."
The US has been posting new daily record highs for Covid-19 cases throughout the past week. In fact, over 100,000 new cases have appeared every single day in America for the past week; Friday marked the highest number of cases with over 132,000, according to data from Johns Hopkins University. 
Other collegiate leagues are also struggling to continue playing as the coronavirus pandemic continues to worsen in America. For example, Alabama, Texas A&M, Georgia, Auburn, Louisiana State, Mississippi State, Missouri and Tennessee won't be able to participate in the Southeastern Conference this weekend because four of the teams don't have enough players due to positive tests appearing forcing most of the athletes to quarantine. 
The winter sports that are currently projected to cease any sort of practices or operations include basketball and hockey; football is in the weird middle ground of being indefinitely suspended in the meantime.
The council made it clear that athletes will still be able to train and practice as long as they're following their state's/communities health and safety procedures at all times. However, the varying policies implemented throughout all 50 states is part of the reason this pandemic has been so hard to get under control in the US. 
Winter and fall athletes will not be losing a season of Ivy league or NCAA eligibility whether or not they enroll, according to the release, due to the severity of the pandemic. The Ivy league schools involved in these new policies include Brown University, Columbia University, Cornell University, Dartmouth College, Harvard University, University of Pennsylvania, Princeton University and Yale University. 
"We look forward to the day when intercollegiate athletics — which are such an important part of the fabric of our campus communities — will safely return in a manner and format we all know and appreciate."
The council went on to explain that they would be closely monitoring and evaluating the coronavirus pandemic as well as new policies and procedures that begin to be put into play as Joe Biden transitions into taking office this January. They're hope is that as long as they continue to listen to health experts and scientists, they can return back to the field without any worry soon.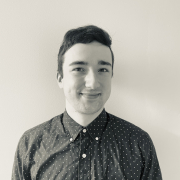 Eric Mastrota is a Contributing Editor at The National Digest based in New York. A graduate of SUNY New Paltz, he reports on world news, culture, and lifestyle. You can reach him at eric.mastrota@thenationaldigest.com.
https://media.thenationaldigest.com/wp-content/uploads/2020/11/13164410/Sports-Equipment-400x400-1.jpg
400
400
Eric Mastrota
https://media.thenationaldigest.com/wp-content/uploads/2019/12/23173823/The-National-Digest-785x60-1.png
Eric Mastrota
2020-11-13 15:59:34
2020-11-13 16:44:32
Ivy League Sports Canceled For Fall And Winter Amid Covid-19 Concerns