On Thursday, actor James Caan's official twitter account reported that he passed away at the age of 82. "The family appreciates the outpouring of love and heartfelt condolences and asks that you continue to respect their privacy during this difficult time," the tweet said.
Born in the Bronx to Jewish-German immigrants, Caan's roles have become some of the most memorable in cinema history, with his signature being the fiery Sonny Corleone, the son of Marlon Brando's Vito Corleone, in the mafia epic "The Godfather."
That portrayal earned him nominations for best supporting actor at the Academy Awards and Golden Globes in 1972, while also thrusting him into stardom. From there, other notable performances would come in "Thief," "The Gambler," "Cinderella Liberty," and "Funny Lady."
Caan's passing left many stars mourning, such as actress Kathy Bates, who played opposite Caan in "Misery." Bates recalled the time spent together as "one of the most profound experiences of my career." "When you watch his performance, his terror, it's as though he's watching a snake. Brilliant," she said.
"So many memories are flooding back today. Jimmy saying, 'Let's get the most hyper guy in Hollywood and make him stay in bed for 15 weeks!' We were so excited when we got to shoot in the dining room. He was kind. Hilarious."
Al Pacino, who played Sonny's brother Michael, also gave thoughts, calling Caan a "great actor, a brilliant director and my dear friend." "It's hard to believe that he won't be in the world anymore because he was so alive and daring," Pacino said.
Of course, while older generations embraced Caan's gangster beginnings, today's children might know Caan best as the workaholic, distant Walter Hobbs in "Elf." Quite the departure from his more serious and dark roles, Caan helped to create a hilarious Christmas clash between him and his long-lost son, Buddy (Will Ferrell).
Speaking with RollingStone in 2020, "Elf" director Jon Favreau discussed Caan's transition to that particular role, noting him and Ferrell had some fun with Caan on set. "Will and I were kind of starstruck by him. But Will would bust his balls a lot, which was fun, too," Favreau explained.
In order to help ease Caan's demeanor, Favreau made sure to surround him with improvisors that would help to break tension. "The thing with Caan is, he's got a great sense of humor. So if you could make him laugh, all the tension disappears."
"We kept him laughing, and he kept us laughing. Eventually, something just clicked in Jimmy and he just went with it. He was a lot of fun."
Of course, it was obvious Caan's "Godfather" roots would never leave him. "We ended up hanging out a lot off-set. Whenever we'd go into an Italian restaurant, they'd put on 'The Godfather' soundtrack. Everywhere [Caan] goes, 'The Godfather' theme," Favreau said.
Fans of Caan will be able to cherish him on the big screen for one last time, as his final movie, "Fast Charlie," has finished production and is set to be released posthumously in 2023. In the film, Caan is set to play mob boss Stan.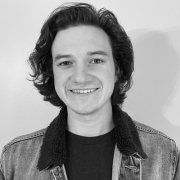 Andrew Rhoades is a Contributing Reporter at The National Digest based in New York. A Saint Joseph's University graduate, Rhoades' reporting includes sports, U.S., and entertainment. You can reach him at andrew.rhoades@thenationaldigest.com.
https://media.thenationaldigest.com/wp-content/uploads/2022/07/08141852/godfather-400x400-1.jpg
400
400
Andrew Rhoades
https://media.thenationaldigest.com/wp-content/uploads/2019/12/23173823/The-National-Digest-785x60-1.png
Andrew Rhoades
2022-07-09 16:00:16
2022-10-05 13:25:19
'The Godfather,' 'Misery' Star James Caan Passes Away At 82