The United States reported 87,164 new Covid-19 cases as of Thursday night, according to data from Johns Hopkins University, which has been recording data on the pandemic since it first began. This marks the most new cases recorded in a given day in the US, however, breaking this record is unfortunately nothing new for a country that has remained relatively relaxed in terms of Covid-19 health and safety restrictions. In fact, the previous record in America was set less than a week ago when 83,731 new cases were reported. 
The US is about to hit 9 million total coronavirus cases since the beginning of the pandemic. Across the country 41 states have reported a 10% increase in new Covid-19 cases, and all 50 states have been reporting a steady rise in cases in general. Dr. Scott Gottlieb, former commissioner of the US Food and Drug Administration (FDA), spoke with the press recently and claimed he won't be surprised when the US starts seeing 100,000 new cases appear everyday at the rate we're going currently. 
"We'll cross 100,000 infections at some point in the next couple of weeks, probably. We might do it this week, if all the states report on time."
The US Centers for Disease Control and Prevention have also predicted that by Thanksgiving the US could see 243,000 Covid-19 related deaths. At least 229,000 individuals have already died in America and there have been 8,940,000 cases. 
Ohio, specifically, has set a new high for most new Covid-19 cases to appear in one day twice within the past week, and this trend is proving to be pretty common throughout the nation. North Dakota also broke its record for daily new case numbers with 1,222 new infections reported; currently only 13% of staffed hospital beds remain open in the state. 
According to Johns Hopkins, the average number of daily new coronavirus cases is up by 24% in America. However, testing has also increased by 9% during the same time period that those increases were measured, meaning these high rates of infections have always existed, the general public and healthcare professionals of the nation just didn't have all the proper data, and still likely don't.
The Covid Tracking Project has been monitoring the nation's hospital bed occupancy rates throughout the past nine months, and this week the group reported that 13 states are struggling to cope with high hospitalization rates. Dr. Wendy Long is the president and CEO of the Tennessee Hospital Association, and recently spoke on these struggles to the press. 
"Hospitals are doing all that they can do to increase capacity, but their ability to do that is not limitless. That is especially true as we see more and more health care providers who are becoming ill from the virus and having to quarantine at home."
The nation's leading healthcare experts have claimed that the data shows mask mandates are a key strategy in lowering new infection/hospitalization rates. In hospitals where more than 75% of the patients came from counties that required masks in public settings, hospitalization rates began declining between the months of July and October after the initial wave of the pandemic calmed down. On the opposite end, hospitals that were treating fewer than 25% of patients from those counties saw hospitalization increases that reached 200%!
Areas of the nation that require masks to be worn in public settings are also likely to have all the other standard health and safety procedures we've seen put into play as well, meaning there are areas of the nation that are able to get the virus under control, however, if America as a whole doesn't begin to get on the same page in terms of a Covid-19 plan, cases will continue to grow and citizens will continue to die.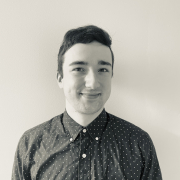 Eric Mastrota is a Contributing Editor at The National Digest based in New York. A graduate of SUNY New Paltz, he reports on world news, culture, and lifestyle. You can reach him at eric.mastrota@thenationaldigest.com.
https://media.thenationaldigest.com/wp-content/uploads/2020/10/30105653/US-Statue-of-Liberty-with-Mask-400x400-1.jpg
400
400
Eric Mastrota
https://media.thenationaldigest.com/wp-content/uploads/2019/12/23173823/The-National-Digest-785x60-1.png
Eric Mastrota
2020-10-30 10:45:30
2020-10-30 10:59:05
US Hits Another Record High For New Covid-19 Cases This Week