Apple announced this week that they will no longer be using Siri to send requests to its servers as a means of speeding up how quickly the AI voice assistant is able to respond, as well as addressing multiple privacy concerns from users. 
It was revealed a couple of years ago that Apple's staff regularly listens in on confidential details spoken to Siri while carrying out quality control for the assistant. The company made the announcement at their worldwide developers conference.
"From this autumn onwards, Siri will proces audio on device, meaning that a majority of the queries won't be recorded or uploaded to any of Apple's servers." 
"With on-device speech recognition, the audio of users' requests is processed right on their iPhone or iPad by default. This addresses one of the biggest privacy concerns for voice assistants, which is unwanted audio recording. For many requests, Siri processing is also moving on device, enabling requests to be processed without an internet connection, such as launching apps, setting timers and alarms, changing settings or controlling music," an Apple spokesperson said. 
Back in 2019 the Guardian published an investigative report that revealed "Siri 'graders' regularly heard confidential information as part of their job assessing the voice assistant's responses for quality. The company apologized and, after a three-month pause to the grading program, allowed users to opt out of having their speech analyzed by humans."
Apple also announced that they would be introducing a slew of new privacy featured across all of its products to make users feel more secure in their experience using these devices. Mail Privacy Protection is being implemented to block emailers from tracking whether or not users open up an email and consume the content within it. 
Apple will also be making improvements to their FaceTime app as a means of competing with Zoom, Google Meet, and other digital forms of communication that are thriving in this pandemic world. 
Apple recently released a software update as well that forces every third-party app to ask for a user's permission to be able to track what they do on their device. These tracking features are traditionally used by social media applications to track what kind of products you like so that they can make your advertisements more personalized. 
The goal of all of these updates is to give smart device users the comfort of knowing they are not constantly being tracked and watched by these major corporations.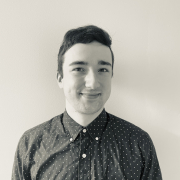 Eric Mastrota is a Contributing Editor at The National Digest based in New York. A graduate of SUNY New Paltz, he reports on world news, culture, and lifestyle. You can reach him at eric.mastrota@thenationaldigest.com.
https://media.thenationaldigest.com/wp-content/uploads/2021/06/08164001/Apple-Siri-400x400-1.jpg
400
400
Eric Mastrota
https://media.thenationaldigest.com/wp-content/uploads/2019/12/23173823/The-National-Digest-785x60-1.png
Eric Mastrota
2021-06-08 15:54:29
2021-06-08 16:40:16
Apple Addresses Privacy Concerns, Says Siri Will No Longer Send Requests To Main Servers