A powerful winter storm is sweeping across the United States this week, pummeling areas from Southern California to the Northeast with bitter cold and snowstorms. As of Thursday morning, around 990,000 households across the country were without power, and more than 1,700 flights have been canceled.
On Wednesday, the storm system unleashed powerful winds, heavy snow, freezing rain and frigid temperatures onto much of the Midwest, damaging powerlines and leaving hundreds of thousands in the dark.
The National Weather Service in Los Angeles issued a winter storm warning for the mountains of Los Angeles, Ventura and Santa Barbara counties until early Friday. A rare blizzard warning is in effect for the same areas from Friday through Saturday, cautioning people of wind gusts of up to 80 mph, near zero visibility and heavy snow.
It has been decades since the Los Angeles National Weather Service office issued a blizzard warning, with the last one being issued in 1989. Forecasters predict up to 7 feet of snow in areas more than 6,000 feet above sea level and 1-4 inches in elevations less than 2,500 feet. Areas along the coast and valleys could see a few inches of rain.
The Los Angeles Weather Service tweeted that the growing storm was "cold and dangerous" earlier this week.
"Now is the time to prepare for a COLD AND DANGEROUS winter storm expected for much of the week. Several FEET of snow is expected in the mountains with a few inches possible as low as 1000 feet. Gusty and potentially damaging winds are also expected."
As of Thursday morning, the forecast remains the same.
"We are still on track for our DANGEROUS winter storm. Expect blizzard conditions in the mountains with FEET of snowfall. A few inches of rain are expected in lower elevations. Be weather ready!"
Andrew Rorke, a senior forecaster for the Los Angeles National Weather Service, said the storm would be "a snowmaker of the likes we have not seen for many years."
David Sweet, a meteorologist at National Weather Service's Oxnard office, said that between late Thursday and early Saturday, the area was "looking at a storm delivering more snow than any other storm in recent decades." The "cold core" of the storm will center in on Los Angeles on Saturday.
"It's going to be a wild and woolly kind of day — the lightning, the thunder, the hail, the graupel. No one is going to be spared."
More than 41,000 people were without power on Thursday morning across the state. The powerful winds have already downed trees and damaged roofs.
The California Governor's Office of Emergency Services advised Californians on how to prepare for the growing storm. Instructions include preparing a go-bag containing important documents, cash, medications, food, water, clothing and pet supplies. The office also advised people not to use a gas stove or oven to heat their homes.
On Wednesday, meteorologists in the Midwest reported that heavy snow and strong winds originating in the Northern Rockies were making their way east across the Northern Plains and Upper Midwest. Blizzard warnings were in place for people living near the Twin Cities and across large portions of Minnesota and the Dakotas.
Hundreds of schools canceled classes on Thursday in Minneapolis. In Michigan, Grand Rapid Public Schools canceled class for the second day.
By Thursday morning, 900,000 households were without power across Illinois, Indiana, Michigan and Wisconsin, with 772,000 of those outages being in Michigan.
The National Weather Service Twin Cities tweeted that the storm was starting to wind down, with most nearby areas receiving about a foot of snow.
"Thankfully, this storm didn't produce the amounts it had the potential to, but it still produced a lot, and combined with the windy conditions it is simply not safe to travel right now. Many roads remain completely snow-covered and in some cases closed. Stay safe out there!"
Parts of the Northeast also experienced snowstorms and flat ice accumulation this week. A winter watch is in effect for parts of Maine, New Hampshire, New York and Vermont.
Snow totaling up to a foot is likely in areas of high elevation like the Adirondacks and the Green and White Mountains. Lower elevation areas, like upstate New York and central New England, will receive up to 4 inches.
Governor Kathy Hochul issued a statement cautioning, "New Yorkers in impacted regions should take action now to prepare for the incoming snow and ice, as power outages and hazardous travel are a concern this week."
As of Thursday morning, 22,000 households across New York do not have power.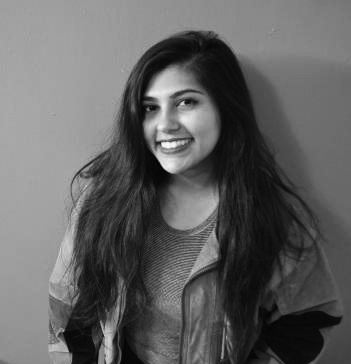 Moumita Basuroychowdhury is a Contributing Reporter at The National Digest. After earning an economics degree at Cornell University, she moved to NYC to pursue her MFA in creative writing. She enjoys reporting on science, business and culture news. You can reach her at moumita.b@thenationaldigest.com.
https://media.thenationaldigest.com/wp-content/uploads/2023/02/23140414/snow-400x400-1.gif
400
400
Moumita Basuroychowdhury
https://media.thenationaldigest.com/wp-content/uploads/2019/12/23173823/The-National-Digest-785x60-1.png
Moumita Basuroychowdhury
2023-02-23 10:00:56
2023-02-23 14:04:57
More Than 950,000 Households Without Power After Winter Storm