The state of Texas is suing Google for illegally collecting Texans' facial and voice recognition information without their consent, according to a statement issued by the state attorney general's office on Thursday.
For over a decade, a Texas consumer protection law has barred companies from collecting data on Texans' faces, voices or other biometric identifiers without receiving prior informed consent. Ken Paxton, the state's attorney general, said Google violated this law by recording identifiers such as "a retina or iris scan, fingerprint, voiceprint, or record of hand or face geometry."
"In blatant defiance of that law, Google has, since at least 2015, collected biometric data from innumerable Texans and used their faces and their voices to serve Google's commercial ends. Indeed, all across the state, everyday Texans have become unwitting cash cows being milked by Google for profits."
The law imposes a $25,000 fine for every violation. According to reports, millions of users in Texas had their information stored. The complaint explicitly references the Google Photos app, Google's Nest camera, and Google Assistant as means of collection.
A spokesman for Google, José Castañeda, accused Paxton of "mischaracterizing" products in "another breathless lawsuit."
"For example, Google Photos helps you organize pictures of people by grouping similar faces, so you can easily find old photos. Of course, this is only visible to you, and you can easily turn off this feature if you choose and we do not use photos or videos in Google Photos for advertising purposes. The same is true for Voice Match and Face Match on Nest Hub Max, which are off-by-default features that give users the option to let Google Assistant recognize their voice or face to show their information. We will set the record straight in court."
This lawsuit is the latest in a string of major cases brought against the company. Earlier this month, Arizona settled a privacy suit against Google for $85 million. Indiana, Washington and the District of Columbia also sued Google in January over privacy invasions related to location tracking.
In a much larger antitrust case, 36 states filed a lawsuit against Google in July over its control of the Android app store.
Paxton has gone after large technology corporations in the past for their privacy and monopolizing practices. In 2020, his office joined nine other states in filing an antitrust lawsuit against Google, which accused it of "working with Facebook Inc. in an unlawful manner that violated antitrust law to boost its already-dominant online advertising business."
After the Jan. 6 insurrection, Paxton demanded Twitter, Amazon, Apple, Facebook and Google to be transparent about their content moderation procedures. This year, he also opened an investigation into Twitter over its reported percentage of fake accounts, saying that the company may be disingenuous about its numbers to inflate its value and raise its revenue.
In February, Paxton sued Meta for facial recognition software it provided users to help tag photos. The lawsuit is ongoing. However, Instagram is now required to ask for permission to analyze Texans' facial features to properly use facial filters.
"Google's indiscriminate collection of the personal information of Texans, including very sensitive information like biometric identifiers, will not be tolerated. I will continue to fight Big Tech to ensure the privacy and security of all Texans."
In 2009, Texas revealed its privacy law, which covered biometric identifiers. Other states were implementing similar laws around the country during this same time. Texas was unique in that in the case of violations, the state of Texas would have to sue on behalf of the consumers.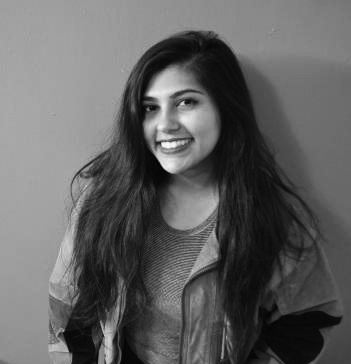 Moumita Basuroychowdhury is a Contributing Reporter at The National Digest. After earning an economics degree at Cornell University, she moved to NYC to pursue her MFA in creative writing. She enjoys reporting on science, business and culture news. You can reach her at moumita.b@thenationaldigest.com.
https://media.thenationaldigest.com/wp-content/uploads/2022/10/21144441/google-400x400-1.jpg
400
400
Moumita Basuroychowdhury
https://media.thenationaldigest.com/wp-content/uploads/2019/12/23173823/The-National-Digest-785x60-1.png
Moumita Basuroychowdhury
2022-10-21 09:00:53
2022-10-21 14:45:19
Texas Sues Google Over Facial Data Collection