All around the world, movie theaters and other hubs for entertainment have indefinitely closed down amid the coronavirus pandemic. The people in Prague, however, have traveled back in time to rebirth the art of the drive-in movie theater as a socially distanced way of "going to the movies." 
Karel Kratochvil is a Czech theater director who helped launch the plan to organize an arts and culture festival that residents could enjoy from the inside of their cars to protect themselves from potential exposure to Covid-19. The event itself is called Art Parking, and it's set to remain open for the next two months; it's opening was last week.
The festival itself will officially close at the end of June, and will continuously feature weeknight cinema screenings of popular movies, live theater productions, and even some live musical performances by local talents as well. 
"The aim of the event is to give audiences an opportunity to engage in live performance art at a time when everything else is going online. We don't want to stream ourselves to death. Live art needs a living spectator and vice versa. Although the lockdown is being eased in the Czech Republic, nobody knows when theaters and other cultural venues will be able to put on shows again. We wanted to help actors, singers and artists, as well as offering people a cultural experience after weeks spent at home," said Dominika Antonie Pfister, one of the festival's organizers.
The festival is managed by a company known as Art Prom and Hypnosis, who opened the festival last week, April 24th, with famous Czech juggling duo Bratři v tricku. The two performed on a raised stage in front of an audience of cars parked six feet apart from each other. The performance got interactive when the duo entered the parking lot audience to spray everyone with water guns. 
Tickets for the festival itself are sold online on the official website. Once you arrive, you'll be able to scan your ticket digitally through the car window to continue avoiding cross-contamination between you and the festival workers. Snacks and drinks can also be ordered through the same app that you use to purchase the ticket. Once you place an order a festival attendant will gather your pre-paid for snacks and deliver them to your car. 
Just like drive-in movie theaters from the 1960's, every car gets a radio receiver upon arrival so that they can listen to the performances through their car stereos. So far, ticket sales have been selling like hotcakes, according to event organizers, despite the festival itself being in its initial stages of creation. 
Organizers are hoping to expand this festival to reach other Czech cities, such as Brno and Ostrava, because of the influx of positive reactions from audience members and online patrons alike. In such uncertain times, it's important to remember the simpler things in life that keep us grounded, happy, and entertained. 
Watching movies or experiencing live theatrical/musical performances from the comfort of your own car while simultaneously feeling like you're out living in the real world is as good as it's going to get for now in terms of cultural engagement. So if you find yourself in an area of the world that's also putting on some drive-in experiences to abide by social distancing policies, go out and experience life outside of quarantine for a few hours. Don't forget to honk your horns at the end of every performance as well, that's the drive-in version of an applause.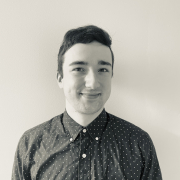 Eric Mastrota is a Contributing Editor at The National Digest based in New York. A graduate of SUNY New Paltz, he reports on world news, culture, and lifestyle. You can reach him at eric.mastrota@thenationaldigest.com.
https://media.thenationaldigest.com/wp-content/uploads/2020/04/30154658/Art-Festival-400X400.jpg
400
400
Eric Mastrota
https://media.thenationaldigest.com/wp-content/uploads/2019/12/23173823/The-National-Digest-785x60-1.png
Eric Mastrota
2020-04-30 12:57:25
2020-04-30 15:47:26
Drive-In Art Festivals Are Keeping The Culture Alive In Prague