Netflix will stop subscribers from sharing passwords with members living outside their homes as early as March this year. The streaming giant claims that the widespread sharing of passwords affects its ability to evolve the platform.
In a letter to shareholders late last week, the company said it would "roll out paid sharing more broadly" late in the first quarter of 2023.
"Today's widespread account sharing (100 million + households) undermines our long-term ability to invest in and improve Netflix and build our business. While our terms of use limit the use of Netflix to a household, we recognize this is a change for members who share their accounts more broadly. So we've worked hard to build additional new features that improve the Netflix experience."
Members will still "have the option to pay extra if they want to share Netflix with people they don't live with." Otherwise, subscribers can transfer an existing user profile to a new account, allowing viewing history, recommendations, the "my list" feature and other data to be copied over.
Netflix previously hinted at discontinuing its password-sharing feature back in July 2022. The company described last year as "tough." In the first quarter, it suffered its first subscriber loss in over a decade, losing 200,000 users.
The company has not disclosed the fee it will charge for password sharing nor stated how they plan to enforce the new pricing structure. Currently, Netflix can tell when users log in outside their primary household based on their IP address, device IDs, and other information.
In March 2022, Netflix rolled out paid sharing in Costa Rica, Chile, and Peru, charging users a fee to add two "subaccounts" to a primary account. Users found the policy confusing, and many could still share their passwords without repercussions. 
An anonymous Netflix customer service representative told Rest of World that "she was instructed that if a subscriber called arguing that someone from their household was just using the account from another location, she should inquire further and tell the subscriber that they could use their account without extra charge via a verification code." Many of the representatives still needed more clarification about the policy.
Other users in those countries canceled their subscriptions after receiving news of the oncoming fee. The shareholder letter stated that Netflix expects engagement to fall in the short term but will pick back up soon after.
"As we work through this transition – and as some borrowers stop watching either because they don't convert to extra members or full paying accounts – near-term engagement, as measured by third parties like Nielsen's The Gauge, could be negatively impacted. However, we believe the pattern will be similar to what we've seen in Latin America, with engagement growing over time as we continue to deliver a great slate of programming and borrowers sign-up for their own accounts."
The anticipated sharing fee comes on the heels of a new subscription tier that Netflix started offering in November, which provides customers with a cheaper "Basic With Ads" subscription option. In exchange for $3 off a monthly subscription, viewers are served up to five ads an hour. Netflix claims that rolling out the new option led to member growth.
"Engagement, which is consistent with members on comparable ad-free plans, is better than what we had expected, and we believe the lower price point is driving incremental membership growth. Also, as expected, we've seen very little switching from other plans. Overall the reaction to this launch from both consumers and advertisers has confirmed our belief that our ad-supported plan has strong unit economics (at minimum, in-line with or better than the comparable ad-free plan) and will generate incremental revenue and profit, though the impact on 2023 will be modest given that this will build slowly over time."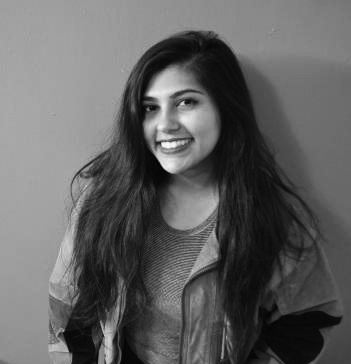 Moumita Basuroychowdhury is a Contributing Reporter at The National Digest. After earning an economics degree at Cornell University, she moved to NYC to pursue her MFA in creative writing. She enjoys reporting on science, business and culture news. You can reach her at moumita.b@thenationaldigest.com.
https://media.thenationaldigest.com/wp-content/uploads/2023/01/25172122/netflix400x400.gif
400
400
Moumita Basuroychowdhury
https://media.thenationaldigest.com/wp-content/uploads/2019/12/23173823/The-National-Digest-785x60-1.png
Moumita Basuroychowdhury
2023-01-26 09:00:01
2023-01-26 10:00:30
Netflix Will Start Charging Users for Password Sharing in March