Chadwick Boseman was honored at the MTV Movie and TV Awards: Greatest Of All Time show as the 'Hero For The Ages.' His Marvel costars Robert Downey Jr. and Don Cheadle honored the late actor on Sunday with a heartfelt tribute in which the two reflected on Boseman as a real-life superhero who impacted everyone he met. 
The two honored Boseman in a video message. Boseman unfortunately died due to complications from colon cancer this past August. He's starred in countless iconic films, beyond just the Black Panther in the Marvel Universe, Boseman was widely celebrated for his portrayals of prominent Black icons Jackie Robinson, in the film 42, and James Brown, in the film Get On Up. 
Downey Jr. began his tribute by reflecting on his relationship with Boseman and the connection he always made with his audience. "The second you first saw him on screen or had the opportunity to meet him in person, his energy and intensity was undeniable. There was something different and special about Chadwick Boseman," Downey Jr. stated. Cheadle then added that he had an inspiring and influential energy that would impact everyone on set. 
"He had an incredible power to unify people in their love for his work and their respect for him as a person. The way he lived his life united people behind a higher purpose, and that will be his legacy."
Downey Jr. then reflected on the impact that Boseman will continue to have on humanity through his work, especially as the Black Panther. "The Avengers have all been given an opportunity to portray characters that are meaningful and hopefully memorable. Mr. Boseman truly embodied what it meant to be a superhero. His impact as a groundbreaking leading man, as an icon on screen, won't be quantified by the box office records he broke, but by the legions of fans who will celebrate him for many years to come."
Cheadle added onto Downey Jr.'s comments by claiming that while Chadwick Boseman will always be known as the Black Panther, his portrayal of other prominent Black figures in US history will have just as much of a cultural impact. "Thurgood Marshall, James Brown, Jackie Robinson, he brought humanity and truth to the portrayal of people who felt larger than life, and he did it in a way that honored their memories," Cheadle said. 
Downey Jr. also referenced Boseman's generous and courageous spirit off the screen, specifically citing when Boseman donated a portion of his salary for the film 21 Bridges to his co-star Sienna Miller after learning she was paid less than him for her appearance in the film. "His list of selfless and inspirational acts and deeds is too long to recount here," Downey Jr. continued, "consistently showing up during trial and triumph for family, friends, and fans alike, some of whom were battling the same invisible enemy. He was the most heroic when just being Chad. That's when he was bigger than anyone he played on screen."
Cheadle concluded the memorial for the star by stating that both him and Downey Jr. were both "so proud to be a part of this award recognizing him. The greatest of all time, our hero for the ages: Chadwick Boseman." 
Entertainment Weekly recently chose Boseman as one of the honorees for their 2020 Entertainers of the Year, and he is also projected to posthumously receive the Independent Filmmaker Project's annual Actor Tribute award at the Gotham Awards this January.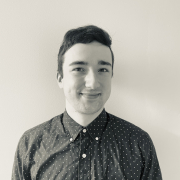 Eric Mastrota is a Contributing Editor at The National Digest based in New York. A graduate of SUNY New Paltz, he reports on world news, culture, and lifestyle. You can reach him at eric.mastrota@thenationaldigest.com.
https://media.thenationaldigest.com/wp-content/uploads/2020/12/07172143/MTV-Logo-400x400-1.jpg
400
400
Eric Mastrota
https://media.thenationaldigest.com/wp-content/uploads/2019/12/23173823/The-National-Digest-785x60-1.png
Eric Mastrota
2020-12-07 16:38:07
2020-12-07 17:22:20
Chadwick Boseman Honored As MTV Awards' Hero Of The Ages