Global business leaders have launched a campaign declaring their opposition to the death penalty, and urged government leaders all around the world to end the practice and consider asking their international peers to join them in this effort. 
Sir Richard Branson, one of the campaign's leaders, recently spoke at the virtual South by Southwest festival in which he claimed that the "death penalty is broken beyond repair and plainly fails to deliver justice by every reasonable measure. It is marred by cruelty, waste, ineffectiveness, discrimination, and an unacceptable risk of error." 
"By speaking out at this crucial moment, business leaders have an opportunity to help end this inhumane and flawed practice." 
The campaign is formally titled Business Against Death Penalty, and it includes a slew of notable members including billionare fashion mogul François-Henri Pinault, telecoms tycoon Mo Ibrahim, Ben & Jerry founders Ben Cohen and Jerry Greenfield, tech entrepreneur and Twitter board member Martha Lane Fox, and co-founder of the Huffington Post Arianna Huffington.
The campaign is also being coordinated by the Responsible Business Initiative for Justice, which is a nonprofit human rights group led by former death row lawyer Celia Ouelette, who recently spoke to the press about the importance of these major figureheads joining this effort. 
"This campaign is an opportunity for business leaders to embrace their responsibility to speak out authentically on issues of racial and social justice in a way that delivers real impact."
Ouellette went on to explain that "in light of the business communities support for the Black Lives Matter and racial justice movement, there was a growing awareness of the long history of race and the death penalty among business leaders, and now many are prepared to stand against it." 
Ben & Jerry founders Cohen and Greenfield also released a statement regarding their joining of the campaign: "Business leaders need to do more than just say Black Lives Matter. They need to walk the talk and be instrumental in tearing down all the symbols of structural racism in our society. The death penalty has a long history with oppression, and it needs to end. Now."
Joe Biden is also the first US president to openly oppose executions and is facing growing pressure from Democrats to end the federal death penalty. Ouelette claims that she is hopeful that all the notable business leaders within the campaign can help make that a reality as well. "Bringing powerful voices to the table will be highly impactful," she said. 
The group is going to be working for the next few months to build a greater public presence so that they can increase the pressure placed on the US government to make these changes by World Day Against the Death Penalty; which is scheduled for October 10th. More than 170 United Nations member states have abolished the death penalty.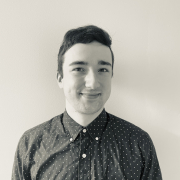 Eric Mastrota is a Contributing Editor at The National Digest based in New York. A graduate of SUNY New Paltz, he reports on world news, culture, and lifestyle. You can reach him at eric.mastrota@thenationaldigest.com.
https://media.thenationaldigest.com/wp-content/uploads/2019/10/03100143/Business-Conference-400x400-1.jpg
400
400
Eric Mastrota
https://media.thenationaldigest.com/wp-content/uploads/2019/12/23173823/The-National-Digest-785x60-1.png
Eric Mastrota
2021-03-23 13:44:47
2021-03-23 14:44:30
Global Business Leaders Working To End The Death Penalty