Pete Buttigieg, the U.S. Secretary of Transportation, put pressure on major airlines to improve their customer service policies when passengers face flight disruptions.
In a letter to the CEOs of major airlines, Buttigieg requested they provide meals if there is a flight delay for more than three hours and hotel accommodations for overnight cancellations within the airline's control.
"When passengers do experience cancellations and delays, they deserve clear and transparent information on the services that your airline will provide, to address the expenses and inconveniences resulting from these disruptions."
The Department of Transportation also revealed an online dashboard last week which gives passengers information on which airlines provide accommodations in case of a cancellation or delay. Buttigieg notified airline executives that the department would unveil the dashboard by Sept. 2.
DOT officials claim that leading airlines made significant policy changes within two weeks of unveiling the dashboard. According to Buttigieg, the dashboard acts as a "tool for transparency" and is not intended to shame the airlines.
If airlines fail to keep their obligations, passengers may file a complaint.
The airlines currently listed on the dashboard include Alaska, Allegiant, American, Delta, Frontier, Hawaiian, JetBlue, Southwest, Spirit and United.
If a cancellation or delay were to occur, the dashboard checks if the airline will rebook the passenger on its airline or another airline at no cost. It also checks if the airline will provide meals or meal vouchers if flights are delayed three or more hours and pay for overnight hotel accommodations. It even lists if the airline will cover transportation from and to the hotel.
Data from the Department of Transportation shows that in the first six months of 2022, roughly 24% of domestic flights were delayed, while 3.2%  were canceled. Since the start of June, more than 45,000 flights have been canceled.
The statistics became so dire that the attorneys general of 40 states banded together to write a letter to congress about the aviation industry's inability to live up to its responsibilities to customers.
"The mistreatment of airline consumers is a bipartisan issue—one that requires immediate action from federal lawmakers. Flying is essential to millions of Americans as they go about their personal and professional lives and is critical to our local, state and national economies. Customers booking airline tickets should enjoy a reasonable expectation of being treated fairly, respectfully, and consistently under the law throughout all interactions during their experience with the airline industry."
The upcoming holiday season will strain the current system further. Due to staff shortages, airlines have been reducing their scheduled number of flights. For their July schedules, 11 major U.S. airlines trimmed their schedules by 19,000 flights.
Buttigieg said that the department would fine airlines if they do not fulfill the obligations they claimed on the dashboard. However, it would be one small part of "a bigger framework."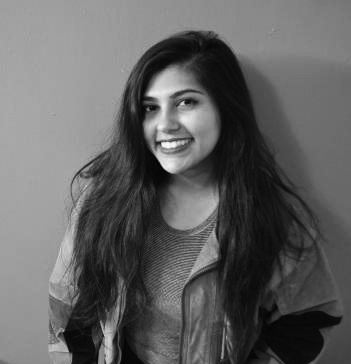 Moumita Basuroychowdhury is a Contributing Reporter at The National Digest. After earning an economics degree at Cornell University, she moved to NYC to pursue her MFA in creative writing. She enjoys reporting on science, business and culture news. You can reach her at moumita.b@thenationaldigest.com.
https://media.thenationaldigest.com/wp-content/uploads/2022/09/08151603/airport-400x400-1.jpg
400
400
Moumita Basuroychowdhury
https://media.thenationaldigest.com/wp-content/uploads/2019/12/23173823/The-National-Digest-785x60-1.png
Moumita Basuroychowdhury
2022-09-08 10:00:49
2022-10-05 13:36:45
Airlines Commit to Providing Meals and Hotel Rooms After Canceled Flights