As winter approaches for parts of the US, many are working on planning things to do to keep themselves occupied as the world continues to battle the Covid-19 pandemic. Taking a road tip and going camping is pretty much the safest and easiest way to travel domestically at the moment. Especially if you live in a cooler part of the country, planning a road trip to go to one of the warmer parts of the country for an extended holiday camping trip is the best way to get your mind of the current state of the world and just relax. Here are some of the most popular scenic destinations for campers in the US:

Minnewaska State Park Reserve, New York: Since we're still in the middle of fall and the weather hasn't gotten too severe yet there's still time to camp in one of the cooler parts of the country to really take in the fall foliage. This state reserve is less than 100 miles from the city and is known for its breathtaking autumnal landscapes and fresh mountain air. For those living in NYC, you can either drive up for the day or camp out based on how close it is.
Minnewaska State Park Reserve, New York
Shenandoah National Park, Virginia: This park is a short drive from Washington D.C. and has over 500 miles of hiking trails. The park itself is full of lush views of forests and waterfalls, which will make anyone feel as though they're stepping right into a National Geographic documentary. There are five campgrounds available through November operating at reduced capacity. 
Dry Tortugas National Park, Florida: In this park, you can have the largest barrier reef in the US right outside of your tent. Campers can easily rent snorkel gear and spend their time on the beach exploring the wide variety of nature and wildlife Fort Jefferson has to offer. While tours of the grounds are temporarily unavailable due to Covid-19, the campgrounds themselves are still operating fully. 
Big Bend National Park, Texas: This park is the go to destination for anyone with a serious urge for an adventure. Campers can go rafting, canoeing, and Kayaking along the Rio Grande or opt to hike any of the trails that go along the park's desert, mountain, and river landscapes. At night, campers can enjoy some of the most spectacular stargazing sights they've likely ever seen, and with the campgrounds operating at limited capacity, there's no worry of being too close to anyone else. 
Big Bend National Park, Texas
Ozark National Forest, Arkansas: Arkansas in general is known for its lush countryside foliage, but it's often overlooked by other more mainstream destinations. However, in the Ozark National Forest visitors would be shocked to see they have nine beaches and thousands of acres worth of lakes and streams to explore. There's a number of fully-operating campgrounds in the forest and while some recreational services are closed down, there's still plenty of options available for those looking for an adventure. 
Badlands National Park, South Dakota: The climate in Badlands is relatively self-explanatory; it can be bad. However, if you plan it out right you'll have a gorgeous trip where you'll see wondrous rock formations, prairies, and even some spots to look at ancient fossils. The park offers two campgrounds, Cedar Pass, which has amenities like running water and electricity, or Sage Creek, which has no running water but is known for being the more scenic spot for wildlife spotting. 
Gunnison National Forest, Colorado: This forest has over 3,000 miles worth of hiking trails and 1.6 million acres of land available to the public. You'll be able to see the Rocky Mountains from practically any spot and with 30 campsites to choose from, any camper would be able to find the perfect spot. Some of the facilities on the grounds are temporarily closed due to Covid, however, all the necessary services are still available.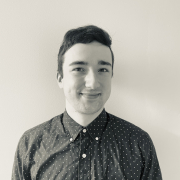 Eric Mastrota is a Contributing Editor at The National Digest based in New York. A graduate of SUNY New Paltz, he reports on world news, culture, and lifestyle. You can reach him at eric.mastrota@thenationaldigest.com.
https://media.thenationaldigest.com/wp-content/uploads/2020/10/16161715/Big-Bend-National-Park-400x400-1.jpg
400
400
Eric Mastrota
https://media.thenationaldigest.com/wp-content/uploads/2019/12/23173823/The-National-Digest-785x60-1.png
Eric Mastrota
2020-10-16 15:56:44
2020-10-16 16:21:39
Some Of The Most Scenic Places To Camp In America