For food banks, the COVID-19 pandemic continues to be a hard-hitting obstacle that threatens the well-being of families across the countries. Now, there are more hills to climb in the forms of rising food prices and supply chain issues that could cause massive havoc as the always-busy holiday season approaches.
As the Associated Press notes, the surging costs and the subsequent scarcity could equate to families in need receiving smaller portions or substitutes for favorite foods. Some food banks even worry they won't be able to provide classic servings such as cranberry sauce or stuffing for Thanksgiving and Christmas.
Speaking to the AP, Feeding America chief operating officer Katie Fitzgerald explained that while food distribution numbers have seen a decrease, they're still at almost 55% over the totals from the pre-pandemic times, and that an increase in food insecurity is still very possible "if too many shoes drop."
The 200 food banks that work with Feeding America — which distributes around 4.3 billion meals per year — saw a 31% increase in the amount of food distributed in the first quarter of 2021 when compared to the first quarter of 2020. Many of the food banks expanded due to the increased demand.
During the first year of COVID, food distribution continually rose as many who had never required a food bank before suddenly needed assistance. 1.1 billion pounds of food were shipped off in the first quarter of 2020, which rose to 1.6 billion in the second quarter, a 42% increase. The third quarter had a slight increase of 5%, and distributions began to decline at the end of 2020.
The surging transportation costs are to blame for donated food being more expensive. Meanwhile, labor shortages and backlogs at factories and ports are heavily contributing to the lack of availability when it comes to food and supplies.
According to AP, the Alameda County Community Food Bank in California is now spending an extra $60,000 a month on food, while also spending $1 million a month in order to distribute 4.5 million pounds of food. The costs of various types of servings are up anywhere from 6% to 17%.
In addition to food banks, government food assistance programs such as Supplemental Nutrition Assistance Program (SNAP) — also known as food stamps — saw increased usage by hungry families as well. SNAP users bumped up by 7 million from 2019 to 2021, which brought the total amount to 42 million. The program also had a benefits increase of 25% in October, which means the average monthly per-person benefits rose from $121 to $157.
It's not just the absence of food supplies and costs that are interfering with food bank operations, however – the lack of volunteers is also an alarming factor. In San Francisco, one food bank only has seven to 10 volunteers working a shift despite needing to serve over 50,000 families per week. The number of volunteers down from 30-80 volunteers pre-pandemic.
According to the San Francisco Examiner, one reason for the absence of volunteers is the uprise in remote work. Companies are opting not to send employees in to assist anymore on paid-volunteering days, which has left pantries scrambling to rework their inner organizations.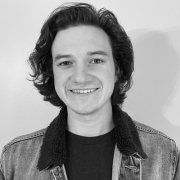 Andrew Rhoades is a Contributing Reporter at The National Digest based in New York. A Saint Joseph's University graduate, Rhoades' reporting includes sports, U.S., and entertainment. You can reach him at andrew.rhoades@thenationaldigest.com.
https://media.thenationaldigest.com/wp-content/uploads/2020/03/30114048/Food-Bank-400x400-1.jpg
400
400
Andrew Rhoades
https://media.thenationaldigest.com/wp-content/uploads/2019/12/23173823/The-National-Digest-785x60-1.png
Andrew Rhoades
2021-11-10 12:05:03
2021-11-10 13:39:22
Food Banks Struggle To Feed The Hungry As Prices Rise