One of the more positive things that has come out of 2020 and the Covid-19 pandemic is the utilization of our outdoor spaces. Many people have been spending their time in lockdown updating their yard spaces to make it more accessible and aesthetically pleasing for socially distanced outdoor gatherings with friends and family. 
However, for many this is the first time they've invested in actual outdoor furniture and accessories, and while most pieces are well equipped to survive the elements of the world, homeowners should know the proper ways to care for their outdoor spaces and the furniture within them so that they can last for years to come. 
As a general rule, one should be prepared to pay some regular attention to their furniture and products at least once a year, typically at the start of whatever season you like to bring your outdoor furniture out. For those who live in climates where the weather is relatively warm all year, like California, you may want to consider putting in some extra TLC to your furniture twice a year. 
Adam Taylor is the owner of The Wood Doctor, a furniture restoration company, and has been working in the industry for more than four decades. According to Taylor the "most attention people pay to their outdoor furniture is the day they buy it," but he's determined to change that. 
For timber and wood pieces specifically, Taylor claims that those are the easiest to maintain, and owners really just need to focus on keeping them clean. "Clean it off, removing any dust with a brush, or fine grade steel wool for more ingrained dirt. Once clean, I recommend using one of Sikkens oil-based products, which enhances and preserves the natural beauty of the timber."
Taylor explained that "an oil-based product expands and contracts with the weather, feeding and protecting the wood without covering it. Other products that introduce a film that covers the wood. This means water gets in where there are gaps, gets trapped and causes the wood to rot from the inside out." Ideally he believes new furniture should be given four coats of oil, applied about 16 hours apart for the most optimal protection for the year. 
For fabric products it's smart to have some sort of storage space that can fit all the fabric-covered items in your collection. While outdoor fabrics are equipped to handle the full brunt of the earth's elements every day, overtime that prolonged exposure to the weather will break down the fabric and shorten the lifespan of it. 
Sweep down your fabric items with a hard-bristle brush to remove dust and other debris. Throwing outdoor fabrics in the wash on the cold setting with a color-fast detergent can help take care of bigger messes or stains, but Taylor recommends hosing off any fabric that gets stained immediately if you can. 
For wicker or cane furniture, one should make sure they use a UV-safe resin once a year to strengthen the tightness of the woven pattern. Thick bristle brushes and some basic soap and water can help dust off these surfaces in the beginning of every season as well. 
Finally, for those with wrought iron furniture the biggest order of maintenance is rust prevention and removal. Surface rust can be easily removed with a wire brush or steel wool, and then the surface can be painted over with a rust guard to help prevent further rusting. If you just bought a new set of wrought iron furniture, you should paint over it with a layer of rust guard as well.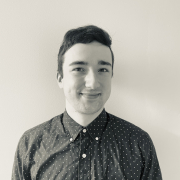 Eric Mastrota is a Contributing Editor at The National Digest based in New York. A graduate of SUNY New Paltz, he reports on world news, culture, and lifestyle. You can reach him at eric.mastrota@thenationaldigest.com.
https://media.thenationaldigest.com/wp-content/uploads/2021/01/15155951/Outdoor-Furniture-400x400-1.jpg
400
400
Eric Mastrota
https://media.thenationaldigest.com/wp-content/uploads/2019/12/23173823/The-National-Digest-785x60-1.png
Eric Mastrota
2021-01-15 15:48:20
2021-01-15 16:00:30
How To Care For Your Outdoor Furniture So That It Lasts For Multiple Seasons