Britney Spears, 38, will remain under the conservatorship of her father Jamie Spears after a Los Angeles County Superior Court judge ruled in his favor this past Tuesday; against the wishes of both Spears and her mother Lynne, who wanted to take over control. Britney herself was absent from the negotiations, which has to do with the conservatorship itself. 
Spears was originally placed in "temporary" conservatorship of her father and Attorney Andrew Wallet in the late 2000's after she experienced a major public breakdown caused by a slew of tough circumstances brought on by the paparazzi and entertainment industry as a whole. Spears was also sent to psychiatric ward at least twice in 2008 when all of this was occurring. 
According to the Los Angeles Times reports on these incidents, the conservatorship granted Britney's father the  "power to negotiate business opportunities, sell her property and restrict her visitors as well as file for restraining orders against those he believes threaten his daughter's stability for at least the next ten years." Beyond that, however, the stipulations of her conservatorship have meant that her father also controls her cell phone, communication with anyone and everyone, ability to drive, meals, and even how often she can see her kids; Spears currently barely has any custody of her two sons after a physical altercation with her son and father led to a restraining order being filed against Jamie Spears, meaning that if Spears' dad can't be near the kids, neither can Britney due to the conservatorship. 
After reviewing Spears' expense reports, the Judge ordered that Jamie would still be in charge of the 38-year-old singer's finances, but a co-conservator has been added as a financial trustee to help her manage the wealth she accumulated over the past twenty years. The judge also announced that the issue can be revisited in court at a future date; currently scheduled for December 16th. 
According to Britney's lawyer, the pop star is refusing to perform in any shows until her father steps down from the conservatorship because she's afraid of him and the amount of control he has over every aspect of her life. 
"My client has informed me that she is afraid of her father. She will not perform as long as her father is in charge of her career."
If you look at Britney's career after 2008, you wouldn't even think that she was still struggling at all based on all the major career moments she's had in the past decade alone, however, all of those moments were forced on her by her father who wanted her to keep working, and making the money that he had full control and access too. 
In the past ten years alone, Britney has released multiple albums, served as a judge on "The X Factor," and maintained a Vegas residency for four years. She essentially was sent to a psychiatric ward, placed under conservatorship, and hasn't stopped working since. 
Britney Spears' battle for freedom is a fight that's been ongoing since the moment the conservatorship was given to her father. For reference, a conservatorship is traditionally given to family members of individuals with dementia or other cognitive issues that cause them to literally be unable to control their own finances, communications, etc. A 38-year-old healthy woman having one placed on her is practically unheard of. Many fans have gathered around Britney and began the online #FREEBRITNEY movement, as a means of raising awareness over this conservatorship that her family is trying to keep hidden away.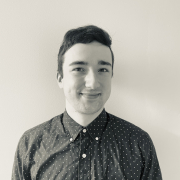 Eric Mastrota is a Contributing Editor at The National Digest based in New York. A graduate of SUNY New Paltz, he reports on world news, culture, and lifestyle. You can reach him at eric.mastrota@thenationaldigest.com.
https://media.thenationaldigest.com/wp-content/uploads/2020/11/12172248/Judge-Gavel-400x400-1.jpg
400
400
Eric Mastrota
https://media.thenationaldigest.com/wp-content/uploads/2019/12/23173823/The-National-Digest-785x60-1.png
Eric Mastrota
2020-11-12 16:44:00
2020-11-12 17:23:08
Britney Spears To Remain Under Father's Conservatorship, Against Pop Star's Wishes