Former President Donald Trump's newest project, Truth Social, launched Monday as he attempts to create a digital space that — along with rivaling other services like Twitter — will allow his supporters to exercise free speech and "let [their] voices be heard."
The network — owned by Trump Media & Technology Group (TM&TG) — reached #1 on the App Store's social networking chart on its release day, and has remained in the spot since, beating out apps such as Meta's Facebook and Messenger. It also hit the top spot on the free apps chart above Tik Tok, HBO Max, Youtube, and "Talking Ben the Dog."
However, Truth Social won't be immediately available for many. The app was offered for download on the store for a limited number of subscribers who preordered. Others were added to a waiting list and will be given access over the next 10 days.
The network isn't expected to be open for anybody to download and use until a month later, according to the Associated Press. Despite the controlled number of users to start, the app experienced troubles almost immediately, encountering technical issues that shut out subscribers for hours and prevented some from signing on.
Trump's vision for a social media network launched after his January 2021 ban from Twitter, where he would frequently tweet. While many felt Trump's — who possessed around 90 million followers — tweets were always contentious, they became increasingly accusative and controversial throughout the 2020 presidential election amid claims of a rigging.
In the days following the Capitol Riots on Jan. 6, Twitter ruled that Trump's tweets had violated their "Glorification of Violence" policy and permanently banned him, feeling that his intentions were to incite the public during a tense time in the nation. The network based the ruling off a number of factors, from Trump using "American Patriots" as a way of describing his supporters to the former President writing statements that seemed to infer future disorder.
Looking at Truth Social's layout from previews, you might be getting deja vu. That's probably because the format of the network is almost identical to Twitter, from the user's profile to retweet buttons – a design implementation that's all but intentional given Trump's continual grievances with the service. Of course, there are a few obvious changes. For example, "Tweets"  and "Retweets" are now changed to "Truths" and "Re-Truths."
AP pointed out that Trump, whose Truth followers sits around 120,000, was notably quiet during the debut. A screenshot showed his only message came from last week: "Get Ready! Your favorite President will see you soon!" However, other conservative members like Arizona State Senator Wendy Rogers and GOP House Minority Leader Kevin McCarthy wasted no time promoting Trump's network.
Investments in TM&TG have seen gigantic hype throughout recent months, with the company being promised $300 million from a publicly traded company that also plans to merge with it, along with pledges from investors of up to $1 billion. However, approval from regulators is needed before TM&TG can access the cash.
Even with the potential fundings and support from party members, it remains to be seen if Truth Social can compete with Twitter and Facebook over the long run. Trump's actions — such as a third run for Presidency — could certainly aid in beefing up usage.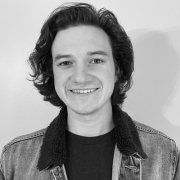 Andrew Rhoades is a Contributing Reporter at The National Digest based in New York. A Saint Joseph's University graduate, Rhoades' reporting includes sports, U.S., and entertainment. You can reach him at andrew.rhoades@thenationaldigest.com.
https://media.thenationaldigest.com/wp-content/uploads/2022/02/25140833/Truth-Social-400x400-1.jpg
400
400
Andrew Rhoades
https://media.thenationaldigest.com/wp-content/uploads/2019/12/23173823/The-National-Digest-785x60-1.png
Andrew Rhoades
2022-02-26 17:00:29
2022-02-25 14:08:43
Donald Trump's New "Truth Social" App Begins With Stumbles, Reaches #1 On Apple Store