Singer songwriter Lizzo created waves this week over her new song, "Grrrls," set to appear in her new album, "Special." Only, it wasn't the kind of response she was hoping for. Instead, intense backlash came her way due to the song containing what many have claimed is an ableist slur.
In the original lyrics, the word in question comes in the opening line of the song: "Hold my bag, b***h (girls). Hold my bag. Do you see this s**t? I'ma spaz." Short for "spastic," spaz's usage in Lizzo's song was meant to signify losing physical or emotional control. In that context, the word seems harmless.
However, many have called it offense due to spaz being associated with people who suffer from cerebral palsy and spastic paralysis, which cause muscle stiffness and loss of movement. In the past, spaz has also been used as a derogatory term, meant to label someone uncool or weird. According to Dictionary.com, spaz is defined as "an awkward or clumsy person."
After the backlash, Lizzo updated her lyrics to "Do you see this s**t? Hold me back." Additionally, she posted an apology on her social media accounts, explaining that her harm was never intended, and that she can relate to derogatory statements.
"As a fat black woman in America, I've had many hurtful words used against me so I understand the power words can have (whether intentionally or in my case, unintentionally)," she said. "This is the result of me listening and taking action."
Lizzo ended her apology by saying that "as an influential artist I'm dedicated to being part of the change I've been waiting to see in the world." The singer's statement was generally well-received by her audience for being understanding and supporting.
Some have been quick to call the responses as part of "cancel culture," the idea of holding people accountable or punishing them in some way for wrongdoings. While some pushes in the vein of cancel culture are noble, others have gotten swept up in the political discourse of the nation, ultimately being ridiculed due to sensitivity.
However, as NBC News entertainment writer Charlotte Colombo explained, the push wasn't simply meant to "cancel" Lizzo. Instead, those hurt by the slang saw it as an opportunity to show why the word can have such a profound effect on listeners who struggle with disabilities every day.
"Calling out the use of this word in the song is important because if the word is used in a song by a widely popular artist, there's a chance that it can become normalized again."
The idea of race has also been discussed in the debate that's soon sprung up, with some claiming that black singers are more likely to be called out for using derogatory lyrics in their songs more than mixed and white singers are. In 2021, country singer Morgan Waller saw his following and chart placements increase following a video of him saying the n-word surfaced.
One such Twitter user used that idea in an argument, accusing rapper Cardi B of the same actions as Lizzo, but getting away with it. The Grammy Award winner didn't hold back in her response, stating that if she was Lizzo, she would have told people to "SMD."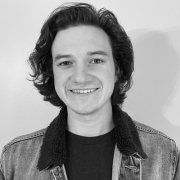 Andrew Rhoades is a Contributing Reporter at The National Digest based in New York. A Saint Joseph's University graduate, Rhoades' reporting includes sports, U.S., and entertainment. You can reach him at andrew.rhoades@thenationaldigest.com.
https://media.thenationaldigest.com/wp-content/uploads/2022/06/17122023/Music-400x400-1.jpg
400
400
Andrew Rhoades
https://media.thenationaldigest.com/wp-content/uploads/2019/12/23173823/The-National-Digest-785x60-1.png
Andrew Rhoades
2022-06-19 09:00:04
2022-07-12 14:46:57
Lizzo Sparks Ableism Debate Over Her New Song 'Grrrls'