After weeks of intense court drama between Johnny Depp and Amber Heard that was the darling of social media, a decision by the Virginia jury has finally been reached: both stars were declared to be defamed, though Depp was award $15 million (which was capped to $10.4 million) in damages while Heard was awarded $2 million.
Plenty of claims were thrown around in the trial. Depp accused Heard of defecating on their bed, punching him in the face twice, and severing his finger with a vodka bottle, forcing it to be surgically reattached. Heard accused Depp of abuse — throwing objects, slamming her against the wall, and slapping her — and sexual assault back in 2015.
Speaking to the Associated Press, crisis mitigator Eric Dezenhall explained that while Depp may not see the star-studded heights he once enjoyed in his acting prime, he still has the chance to maintain a solid career going forward.
"Depp has a hill to climb. Heard has a mountain to climb. If Depp keeps his expectations proportional and understands that he's unlikely to hit his former heights, he can have a solid career if he takes things slowly. After all, he was vindicated in court, not declared a saint."
It remains to be seen how Depp will proceed. Prior to the trial, amidst the abuse allegations, Disney cut ties with Depp, who had the leading role as Jack Sparrow for the majority of the "Pirates of the Caribbean" franchise. Similarly, Warner Brothers also cut Depp from his role as Gellert Grindelwald in "Fantastic Beasts."
However, Depp could find himself back in Disney's favor following the verdict. Talking to People, a former Disney executive expects Depp to return to his defining role. "There is just too much potential box-office treasure for a beloved character deeply embedded in the Disney culture."
Jumping back into that iconic character for the most well-known mass media and entertainment conglomerate might not be "taking things slow," but it would sure help Depp revitalize his career. Meanwhile, Heard finds herself in a much deeper hole.
Heard didn't suffer the losses Depp did before the trial, but it's unknown whether she will be able to keep her role as Mera in "Aquaman 2." Prior to the verdict, Heard's screen time had reportedly been cut down to 10 minutes.
The diminished role was confirmed during the trial by DC president Walter Hamada, claiming the reduction was made in the early stages of the film due to Heard's lack of chemistry with leading man Jason Momoa.
It's clear the fans would rather Mera be recast. A petition for Warner Brothers to remove Heard from the movie, scheduled to release in March of next year, has reached 4.5 million signatures. Should it reach 6 million, it'll become one of the top petitions on Change.org.
Worst yet for Heard is her current financial situation. Appearing on NBC's "Today," Heard's attorney Elaine Bredehoft said that the actresses has no means of paying the $10.4 million owed to Depp due to legal fees and reported lavish spending. According to sources, Heard is relying on her homeowner's insurance policy to cover the cost of her current attorneys.
Between that lack of financial uncertainty and the current image of Heard — which, to some, is one that has set the growing #MeToo movement back — it might be hard to see her gaining back good publicity and work anytime soon.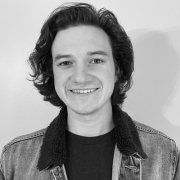 Andrew Rhoades is a Contributing Reporter at The National Digest based in New York. A Saint Joseph's University graduate, Rhoades' reporting includes sports, U.S., and entertainment. You can reach him at andrew.rhoades@thenationaldigest.com.
https://media.thenationaldigest.com/wp-content/uploads/2022/06/03153939/Court-400x400-1.jpg
400
400
Andrew Rhoades
https://media.thenationaldigest.com/wp-content/uploads/2019/12/23173823/The-National-Digest-785x60-1.png
Andrew Rhoades
2022-06-04 09:00:41
2022-07-06 10:33:03
After Intense Court Feud, Johnny Depp and Amber Heard Look To Rebuild Images And Lives