Prosecutors announced that they will charge actor Alec Baldwin with two counts of involuntary manslaughter for the fatal shooting of cinematographer Halyna Hutchins on the set of "Rust." The film's armorer, Hannah Gutierrez Reed, is facing the same charges.
Hutchins was killed in October 2021 when a prop gun Baldwin was holding fired a live round of ammunition, hitting Hutchins in the chest and wounding director Joel Souza.
The prosecution is accusing the pair of failing to take the necessary firearm safety precautions to avoid such a tragic accident. According to Reed's lawyer, the set armorer believed that the rounds were dummy ammunition or "blanks." 
Baldwin maintains that he did not pull the trigger and was unaware that the gun contained live rounds. However, an FBI forensics report stated, "the weapon could not be fired during FBI testing of its normal functioning without pulling the trigger while the gun was cocked."
New Mexico First Judicial District Attorney Mary Carmack-Altwies said that both Baldwin and Reed were responsible for checking the safety of the prop. In addition to starring in "Rust," Baldwin is also credited as its producer.
"Every person that handles a gun has a duty to make sure that if they're going to handle that gun, point it at someone and pull the trigger, that it is not going to fire a projectile and kill someone."
She added, "nobody was checking those, or at least they weren't checking them consistently." 
"And then they somehow got loaded into a gun and handed off to Alec Baldwin. He didn't check it. He didn't do any of the things that he was supposed to do to make sure that he was safe or that anyone around him was safe. And then he pointed the gun at Halyna Hutchins, and he pulled the trigger."
Baldwin and Reed are facing two counts of involuntary manslaughter. The charges vary in severity and carry separate terms of punishment. 
In a statement issued by the district attorney, Baldwin and Reed will be "charged in the alternative," which means the jury will have to decide whether or not they are guilty and, if so, on which charge.
A conviction of involuntary manslaughter is punishable by up to 18 months in jail and a $5,000 fine. One of the charges carries additional punishment since a gun was involved, requiring a mandatory sentence of five years in prison. If convicted, they will only be sentenced to one count.
Carmack-Altwies told CNN that the charges would be formally filed by the end of the month. The two will not be arrested, but they will be summoned to appear in court. 
Baldwin's lawyer, Luke Nikas, said the charges were a "terrible miscarriage of justice."
"Mr. Baldwin had no reason to believe there was a live bullet in the gun — or anywhere on the movie set. He relied on the professionals with whom he worked, who assured him the gun did not have live rounds."
Formal federal prosecutor Duncan Levin told The Daily Beast that the charges are a reflection of Baldwin's celebrity status.
"I think this is an example of a prosecutor trying to make an example out of somebody who is famous and in the public eye. Clearly, a tragic incident happened, and somebody's responsible, but I think that charging Alec Baldwin with a crime has a lot to do with the fact that he is Alec Baldwin."
Los Angeles entertainment attorney Tre Lovell told The Daily Beast that movie sets are "different from the real world" and that Hollywood's "rules and protocols" outline who is responsible for what at every stage of production. Actors are not in charge of inspecting the safety of props. The Screen Actors Guild would never approve of actors being tasked with inspecting their own equipment. 
CNN senior legal analyst Elie Honig said that the prosecution would have to overcome significant hurdles to win the case. Some of these include not knowing how live rounds made it onto the set in the first place and reconciling differing viewpoints on how much responsibility actors and crew members carry.
"Remember, this is a criminal case. You need all 12 jurors to find guilt beyond a reasonable doubt. So I'm not saying that there's no chance here, but this is a really difficult case for the prosecution."
Brian Panish, a lawyer representing the Hutchins family, expressed gratitude for the prosecution bringing forward these charges. 
"It is a comfort to the family that, in New Mexico, no one is above the law. We support the charges, will fully cooperate with this prosecution, and fervently hope the justice system works to protect the public and hold accountable those who break the law."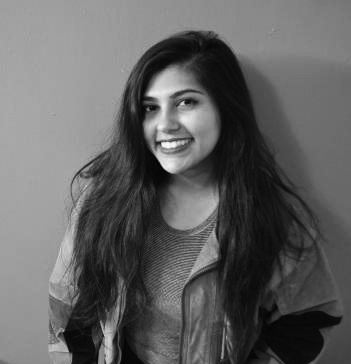 Moumita Basuroychowdhury is a Contributing Reporter at The National Digest. After earning an economics degree at Cornell University, she moved to NYC to pursue her MFA in creative writing. She enjoys reporting on science, business and culture news. You can reach her at moumita.b@thenationaldigest.com.
https://media.thenationaldigest.com/wp-content/uploads/2023/01/20164738/rust-400x400-1.gif
400
400
Moumita Basuroychowdhury
https://media.thenationaldigest.com/wp-content/uploads/2019/12/23173823/The-National-Digest-785x60-1.png
Moumita Basuroychowdhury
2023-01-20 10:05:19
2023-01-20 16:48:15
Alec Baldwin to Be Charged With Involuntary Manslaughter for 'Rust' Set Shooting