Kim Kardashian put pressure on fashion brand Balenciaga to take action over their latest controversial ad campaign, which featured children holding teddy bear handbags dressed in what appeared to be bondage gear.
Another campaign for a black and white purse that retails at $3,000 sparked controversy when it was revealed that the photographs purporting to be of a "business environment" included genuine legal documents from a court case about child pornography scattered on a desk.
After receiving tremendous backlash, the high-end fashion label swiftly deleted the offending marketing photos and issued an apology on Instagram. Many people felt it fell short of taking proper accountability. As a well-known face of the brand, Kardashian received criticism for not responding to the controversy as soon as it broke. The brand continued to trend on Twitter for days amid calls for celebrities such as Kardashian, Bella Hadid, and Nicole Kidman to sever ties with the company. On Sunday, Kardashian issued a statement on Twitter addressing the campaigns.
"I have been quiet for the past few days, not because I haven't been disgusted and outraged by the recent Balenciaga campaigns, but because I wanted an opportunity to speak to their team to understand for myself how this could have happened."
She said she was "shaken by the disturbing images," as a mother of four. Kardashian also added that "any attempts to normalize child abuse of any kind should have no place in our society—period."
Kardashian acknowledged that the brand removed the campaigns and apologized and believes "they understand the seriousness of the issue and will take the necessary measures for this to never happen again."
Talking about her future with the company, she said that she was currently re-evaluating her relationship with Balenciaga and will take into account "their willingness to accept accountability for something that should have never happened to begin with — & the actions I am expecting to see them take to protect children."  
After Kardashian's tweets, Balenciaga reiterated its apology in an Instagram post but partially blamed external vendors for controversial elements of the campaign.
"The second, separate campaign for Spring 2023, which was meant to replicate a business office environment, included a photo with a page in the background from a Supreme Court ruling 'United States v. Williams' 2008 which confirms as illegal and not protected by freedom of speech the promotion of child pornography. All the items included in this shooting were provided by third parties that confirmed in writing that these props were fake office documents. They turned out to be real legal papers most likely coming from the filming of a television drama. The inclusion of these unapproved documents was the result of reckless negligence for which Balenciaga has filed a complaint. We take full accountability for our lack of oversight and control of the documents in the background and we could have done things differently."
A few days prior, Balenciaga filed a lawsuit against North Six and Nicholas des Jardins, the production company and set designer of the Spring 2023 campaign. Balenciaga's suit stated that the production company's "inexplicable acts and omissions [were] malevolent or, at the very least, extraordinarily reckless." They were also done without the brand's knowledge. Balenciaga says it will seek $25 million in damages or more for the "false association" between Balenciaga and the "repulsive and deeply disturbing subject of the court decision."
As for the first campaign, the brand said Balenciaga "made the wrong choice" in featuring children.
"The first campaign, the Gift Collection campaign, featured children with plush bear bags dressed in what some have labeled BDSM-inspired outfits. Our Plush Bear bags and the Gift Collection should not have been featured with children. This was a wrong choice by Balenciaga, combined with our failure in assessing and validating images. The responsibility for this lies with Balenciaga alone."
The fashion house also listed actions it would take due to what it called "a series of grievous errors."
"While internal and external investigations are ongoing, we are taking the following actions:

– We are closely revising our organization and collective ways of working

– We are reinforcing the structures around our creative processes and validation steps. We want to ensure that new controls mark a pivot and will prevent this from happening again.

– We are laying the groundwork with organizations who specialize in child protection and aims at ending child abuse and exploitation."
The agent for North Six and Nicholas des Jardins, Gabriela Moussaieff, told the Washington Post that his client was "being used as a scapegoat," and that "everyone from Balenciaga was on the shoot and was present on every shot and worked on the edit of every image in post production." 
Gabriele Galimberti, the photographer who shot the brand's campaign, took to Instagram to address the "hundreds of hate mails and messages" he received as a result of the photos he took.
"I am not in a position to comment Balenciaga's choices, but I must stress that I was not entitled in whatsoever manner to neither chose the products, nor the models, nor the combination of the same. As a photographer, I was only and solely requested to lit the given scene, and take the shots according to my signature style. As usual for a commercial shooting, the direction of the campaign and the choice of the objects displayed are not in the hands of the photographer."
Galimberti went on to say that he suspects that "any person prone to pedophilia searches on the web and has unfortunately a too easy access to images completely different than mine, absolutely explicit in their awful content."
"Accusations like these are addressed against wrong targets, and distract from the real problem, and criminals."
In response to the photo containing the Supreme Court case papers, Galimberti said it was taken on another set by other people and "was falsely associated" with his photos.
The brand has been at the center of several controversies, with the latest surrounding rapper Ye, who was formerly known as Kanye West. Last month Ye, who has collaborated with the brand throughout the years, made antisemitic remarks, causing the brand to cut ties with the musician.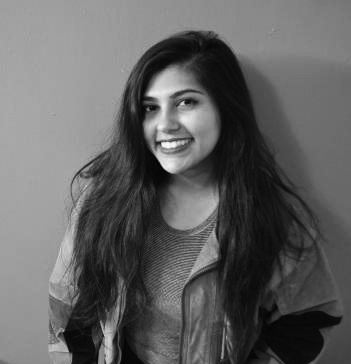 Moumita Basuroychowdhury is a Contributing Reporter at The National Digest. After earning an economics degree at Cornell University, she moved to NYC to pursue her MFA in creative writing. She enjoys reporting on science, business and culture news. You can reach her at moumita.b@thenationaldigest.com.
https://media.thenationaldigest.com/wp-content/uploads/2022/11/30142800/balenciaga-400x400-1.gif
400
400
Moumita Basuroychowdhury
https://media.thenationaldigest.com/wp-content/uploads/2019/12/23173823/The-National-Digest-785x60-1.png
Moumita Basuroychowdhury
2022-11-30 10:00:09
2022-11-30 14:28:50
Kim Kardashian Outraged Over Balenciaga Ads Featuring Children Holding Bondage Bears