This Saturday, the Task Force to Study and Develop Reparation Proposals for African Americans held its 15th public meeting in Oakland, California. The panel was created to consider reparations for Black residents in California, and throughout the nation. 
According to Kamilah Moore, who's on the chair of the panel, the group voted over the weekend to approve recommendations for the payments of reparations to Black Californians for injustices and discrimination that stems back to slavery. 
The specific recommendations will be discussed and presented at the task force's next meeting before it goes on to be presented to the Legislature by July 1st. The recommendations could cost the state billions of dollars in its outlined restitutions. 
The task force specifically outlined the reparations they are attempting to gain, as reported by CNN, which includes: 
"Estimated value of payment for health care disparities: $13,619 for each year of residency, based on 71-year life expectancy.

Estimated payment for housing discrimination: $148,099 or $3,366 for each year between 1933 and 1977 spent as a resident of the state.

Estimated payment for mass incarceration and over policing: $115,260 or $2,352 for each year of residency in California during the 49-year period between 1971 and 2020."
The task force has also previously called for a state office to process the reparation claims as a means of "identifying and mitigating the ways that current and previous policies have damaged and destabilized Black families."
Additionally, the task force has overall goals of restoring historical sites, supporting educational funding/resource building, as well as offering free legal aid and other services to those who need it but may not be able to afford it. 
Other goals include updating the language used in the state's Constitution, removing any racial bias and discriminatory practices in standardized testing, compensating individuals who were deprived of profits through their work, investing in free healthcare programs, and delivering apologies for acts of political disenfranchisement. 
According to the US Census Bureau, California has a Black population of 2.5 million people. It's currently unclear how the Legislature would put some, or all, of these recommendations in place, however, the future meetings of the task force will likely outline those steps. 
The task force's next meeting is set to be held on June 29th in Sacramento so the group can finalize any changes to the recommendations before presenting it to the Legislature.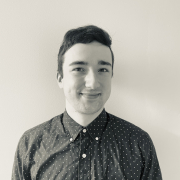 Eric Mastrota is a Contributing Editor at The National Digest based in New York. A graduate of SUNY New Paltz, he reports on world news, culture, and lifestyle. You can reach him at eric.mastrota@thenationaldigest.com.
https://media.thenationaldigest.com/wp-content/uploads/2023/05/08161100/form-400x400-1.gif
400
400
Eric Mastrota
https://media.thenationaldigest.com/wp-content/uploads/2019/12/23173823/The-National-Digest-785x60-1.png
Eric Mastrota
2023-05-12 09:00:33
2023-05-12 09:55:13
Task Force To Study And Develop Reparation Proposals For African Americans Votes On Reparations For Black Californians