For Ukrainian President Volodymyr Zelenskyy, attire is no longer a concern. His people are, and he's doing everything he can to gain additional support from the West. Sitting in his frequent simple army green T-shirt, Zelenskyy pleaded with the U.S. Congress on Wednesday for more measures to help stop Russia's invasion.
Among the requests communicated over livestream include the urging of a no-fly zone over Ukraine, an action that the U.S. and NATO have strongly opposed due to its potential to escalate the conflict onto a greater, worldwide scale.
"This is a terror that Europe has not seen for 80 years and we are looking for a reply, for an answer, to this terror, from the whole world. Is this a lot to ask for? To create a no-fly zone over Ukraine to save people, is that too much to ask?" Zelenskyy posed.
Zelenskyy proposed an alternative action that would see fighter jets defending Ukrainian air from Russian attacks, but the Biden administration has also previously ruled out military intervention or the transferring of MiG fighters from Poland for the same reasons as a no-fly zone.
"Aircraft, powerful, strong aviation to protect our people, our freedom, our land. Aircraft that can help Ukraine. You know that they exist, that you have them, but they are on the Earth, not in the Ukrainian sky. They do not defend our people."
An installation would push boundaries never broken before. As The Conversation notes, it would be the first time the U.S. has ever imposed a no-fly zone during an international conflict, and the first time a world power like Russia has ever been subjected to one.
While governments may feel no-fly zones wouldn't be worth the risk, citizens disagree. According to a Reuters poll conducted with 831 respondents, 74% of Americans — including majorities of Democrats and Republicans — said the U.S. and NATO should install no-fly zones. Meanwhile, 80% said the U.S. should stop buying Russian oil, and 81% said the U.S. should impose additional sanctions.
Following Zelenskyy's address, President Biden announced an additional $800 million in military assistance, which includes 800 Stinger anti-aircraft systems, 1,000 Javelin anti-tank missiles, a combined 6,900 arms including 100 grenade launchers, 20 million rounds of small arms ammunition, grenade launchers, and mortar rounds, and 25,000 in gear along with an unspecified amount of drones.
This brings the total amount of aid sent to Kyiv since Biden took office to $2 billion, and $1 billion in the past week. Despite this, U.S. lawmakers have become more and more frustrated with the country's inability to properly assist Ukraine.
Last week, Biden signed into law a massive spending bill that would see $13.6 billion in aid to Ukraine. That amount includes $6.5 billion for the costs of sending troops and equipment to Eastern Europe, and $6.8 billion to care for refugees — which is now over three million — and to aid allies economically.
Meanwhile, the U.S. and its allies' sanctions on Russia have proven to be effective. The ruble's value is now down to 0.010 USD (though up from the past couple weeks), while the Institute of International Finance expects Russia's economic output to fall by a third in 2022. Russia's stock market hasn't seen action in three weeks.
Zelenskyy thanked the U.S. for its care package. In order to relay the devastation Ukraine's neighbor has caused, a slideshow of pictures showing exploding buildings, civilian casualties, and mass graves was presented. "Russia has attacked not just us, not just our land, not just our cities — it went on a brutal offensive against our values, basic human values," Zelenskyy said.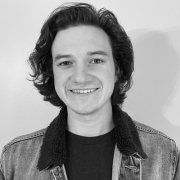 Andrew Rhoades is a Contributing Reporter at The National Digest based in New York. A Saint Joseph's University graduate, Rhoades' reporting includes sports, U.S., and entertainment. You can reach him at andrew.rhoades@thenationaldigest.com.
https://media.thenationaldigest.com/wp-content/uploads/2022/03/17130043/US-Ukraine-400x400-1.jpg
400
400
Andrew Rhoades
https://media.thenationaldigest.com/wp-content/uploads/2019/12/23173823/The-National-Digest-785x60-1.png
Andrew Rhoades
2022-03-17 10:00:13
2022-03-17 13:03:36
Zelenskyy Pleads To Congress For More Aid In Address As Biden Issues $800 Million Package