Scientists may have finally figured out where an ancient sea animal fits into the "tree of life." The animal, known as Typhloesus wellsi, perplexed scientists for nearly 50 years, leading them to dub it the "alien goldfish."
Typhloesus was just 90 mm long when it was alive. It had no fins other than a singular large tail fin. Bizarrely, it also had no backbone, anus, eyes or shell.
Scientists previously thought the creature was a conodont, a group of jawless vertebrates that resembled eels. Upon closer inspection, scientists realized that the Typhloesus fossil specimen actually showed the animal had the remains of a conodont inside its digestive tract, indicating the Typhloesus ate conodonts.
The recent discovery of a tooth-covered ribbon-like structure in the Typhloesus helped scientists figure out its possible taxonomic placement. Paleontologists believe they were most likely a marine mollusk and an ancient relative of gastropods like sea slugs.
Dr. Jean-Bernard Caron and Dr. Simon Conway Morris, paleontologists at the University of Cambridge, made the discovery after examining several Typhloesus fossil specimens taken from a 330-million-year-old fossil deposit in the Bear Gulch Limestone site in Montana, US.
Dr. Caron found the toothed tonguelike structure under a high-powered scanning microscope. The structure was similar to that of a radula, an anatomical structure snails and mollusks use to scrape food into their mouths.
The scientists believe the structure was likely attached to a retractable trunk. The alien goldfish would extend it whenever it was feeding, much like a lizard. The existence of the Typhloesus' radula led scientists to deduce that the mysterious creature may be a mollusk.
Dr. Caron believes the creature was similar to a sea slug, which swims through water, sticking its radula through trunklike proboscis to hunt prey. Typhloesus also had a flexible body and large tail. They were likely good swimmers and did not move along the sea floor.
Professor Mark Purnell from the Center for Paleobiology at the University of Leicester in the UK suggests that scientists cannot definitively say "the very strange animal" is a mollusk.
"[The researchers] have found some tantalizing new information, but it is far from being a slam-dunk case in terms of definitely knowing what this weird thing is."
Typhloesus fossils predate the rest of the swimming snail fossil record by over 100 million years. Dr. Christopher Whalen, a paleontologist at the American Museum of Natural History, said that since sea slugs lacked shells and other features commonly imprinted in fossils and quickly swam in the water, they are not as present in fossil records.
Understanding the Typhloesus will help paleontologists learn more about the evolution of mollusks, the planet's second largest group of invertebrates.
According to Dr. Caron, studying the strangest creatures often unearths the most valuable discoveries.
 "They are enigmatic, but they reveal a lot of important evolutionary information."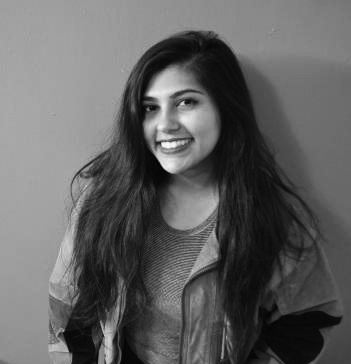 Moumita Basuroychowdhury is a Contributing Reporter at The National Digest. After earning an economics degree at Cornell University, she moved to NYC to pursue her MFA in creative writing. She enjoys reporting on science, business and culture news. You can reach her at moumita.b@thenationaldigest.com.
https://media.thenationaldigest.com/wp-content/uploads/2022/09/22164719/fossil-400x400-1.jpg
400
400
Moumita Basuroychowdhury
https://media.thenationaldigest.com/wp-content/uploads/2019/12/23173823/The-National-Digest-785x60-1.png
Moumita Basuroychowdhury
2022-09-22 10:00:41
2022-09-22 16:48:05
Scientists May Have Solved the Mystery of an Ancient 'Alien Goldfish'