Google is now making it easier for minors or their parents to delete photos from search results within their devices. 
Google posted a blog post this week in which they detailed how they'll be rolling out a tool that allows parents and their kids, younger than the age of 18, to request the removal of images from Google's imaging tab, as well as request to have the images no longer appear as thumbnails in search inquiries. 
Google previously released methods for users to request the removal of personal information and photos that are deemed as "non-consensually explicit" or reveal "financial, medical, and national identification" information. The company's newest security measures extend that protection to images of minors. 
"We know that kids and teens have to navigate some unique challenges online, especially when a picture of them is unexpectedly available on the internet. We believe this change will help give young people more control over their digital footprint and where their images can be found on Search."
The company's blog post explained how the new form allows users to flag certain URLs that contain any images or search results that they want removed. Google will then review each submission and reach out to the user if additional information is needed. 
Google did emphasize, however, that these requests won't result in the total removal of a particular image from the internet, and users will likely need to contact a website's webmaster to ask for specific content to be removed. 
The company announced this new tool back in August as a part of their larger plan to protect minors across its platforms. Other features within Google such as "Family Link" allow parents to better monitor their kids accounts and internet activity. 
Big tech companies all over the world have been called out for their lack of efforts when it comes to protecting minors from the harmful content that's on the internet. David Monahan, campaign manager at Fairplay, a child advocacy group, recently spoke to the media about Google's newest efforts, and hopes for the future. 
"We're glad to see Google take this overdue step to give children and teens and their families more control over what images show up in search results. We hope Google will go farther to reverse its collection of sensitive data and give families the ability to erase the digital footprint that Google and its partners maintain on every young person in the US."
Alexandra Hamlet, a clinical psychologist who works with teenagers, said Google's request process could also "help parents talk more openly with their kids about managing their online presence. That could include discussing what's worthy of consideration for removal, such as a photo that could harm their future reputation versus one where they perceive to look less than perfect."
"While some parents may believe that their teen can handle the removal of various pictures without help, I do suggest that they still have conversations about values and how they tie into image online. They could be missing out on a great opportunity to help their teen to build insight and assertiveness skills," she explained.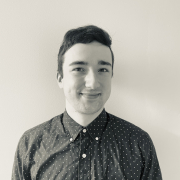 Eric Mastrota is a Contributing Editor at The National Digest based in New York. A graduate of SUNY New Paltz, he reports on world news, culture, and lifestyle. You can reach him at eric.mastrota@thenationaldigest.com.
https://media.thenationaldigest.com/wp-content/uploads/2019/11/07105121/Laptop-Google-Search-400x400-1.jpg
400
400
Eric Mastrota
https://media.thenationaldigest.com/wp-content/uploads/2019/12/23173823/The-National-Digest-785x60-1.png
Eric Mastrota
2021-10-28 14:33:24
2021-10-28 16:34:19
Google Introduces New Tool To Help Minors Delete Their Photos From Search