Three-time Grammy-winning rapper Megan Thee Stallion has launched a mental health resources website named "Bad Bitches Have Bad Days Too." The website lists virtual therapy platforms, external resource directories, nonprofits and crisis helplines.
Many of the resources on the website support marginalized communities, such as linked directories to locate nearby therapists of color and several resources dedicated to serving Black communities. A section titled "LGBTQIA+ Community Helpline" contains eight different crisis hotlines for members of the community. The page also provides resources for addressing substance abuse, domestic violence and suicide.
In an interview on Taraji P. Henson's "Peace of Mind with Taraji" series, Megan spoke about the "cultural stereotypes that often prevent people in the Black community from getting the help they need."
 "As a Black person and when you think of therapy, you think, 'oh my gosh, I'm weak.' Like you think of medication, and you just think the worst. 'Cause that's kind of what you see on TV too. Therapy wasn't even presented in the media as something that was good. Now it's becoming safe to say, 'All right now, it's a little too much going on, somebody help me.'"
The website's name comes from a lyric from her song "Anxiety," whose video visualizer is embedded into the page. Megan tweeted about the website's launch to her followers with "Hotties! You know how much mental wellness means to me, so I created a hub with resources that can help when you might need a hand."
In the interview with Henson, Megan shared that she started therapy after her mom died from a brain tumor in 2019. Her grandmother died just two weeks later, and her father died when she was a teenager. A year later, in 2020, she was the victim of a shooting, which she described as "the worst experience of my life." After she named the shooter to be rapper Tory Lanez, people took to the internet to create memes, make jokes at her expense, and call her a liar. Lanez openly denied he ever shot her. Megan eventually posted photos of her feet post-surgery, where she had been shot, to prove her injury.
"I feel like right now mental health is more important to me, more than ever, because I have more pressure on me than I feel like I used to have…when I was Megan, and I wasn't as criticized and under such a magnifying glass as I am now…now, in this space, I've lost both of my parents. So now I'm like, 'Oh, my gosh, who do I talk to? What do I do?' And I just started learning that it's okay to ask for help. And it's okay to want to go get therapy."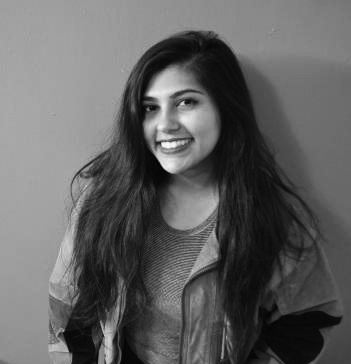 https://media.thenationaldigest.com/wp-content/uploads/2022/09/28164122/mental-health-400x400-1.jpg
400
400
Moumita Basuroychowdhury
https://media.thenationaldigest.com/wp-content/uploads/2019/12/23173823/The-National-Digest-785x60-1.png
Moumita Basuroychowdhury
2022-09-28 10:01:16
2022-10-05 13:23:54
Megan Thee Stallion Launches Mental Health Resource Website for Fans