Kanye West donned a shirt bearing "White Lives Matter" on its back at his popup fashion show during Paris Fashion Week. He sent several models, some of whom are Black, with t-shirts sharing the same slogan down the runway at his YZYSZN9 show.
The Anti-Defamation League recognizes the slogan as one that is commonly used by white supremacist groups, including the KKK. The Southern Poverty Law Center also acknowledges the "movement" as an extremist group.
"White Lives Matter, a racist response to the civil rights movement Black Lives Matter, is a neo-Nazi group that is growing into a movement as more and more white supremacist groups take up its slogans and tactics."
Kanye West, who has legally changed his name to Ye, is no stranger to controversy. He made headlines in 2018 after implying slavery was a choice during his interview with radio host Charlamagne Tha God.
Selah Marley, Lauryn Hill's daughter and Bob Marley's granddaughter, was among the models who modeled the garment. Candace Owens, a conservative political commentator, sat in the audience wearing a shirt with the same slogan.
The rumors of the popup fashion show began a few days before the Balenciaga mud show, where Ye made his runway debut. On Monday, the Avenue de la Grande Armée was packed with fans.
According to the NYTimes, "Anna Wintour came. So did John Galliano. Demna, the Balenciaga designer, and Cédric Charbit, its chief executive. Alexandre Arnault, the chief marketing officer of Tiffany & Company and a son of the LVMH chieftain Bernard Arnault."
The show featured a live choir with a host of children from Ye's Donda Academy in California, including  Ye's daughter North.
Jaden Smith, who was also in the audience, walked out after the shirts came down the runway, later tweeting his support of the BLM movement, stating "I had to dip" and "we demand a more progressive future."
Gabriella Karefa-Johnson, the vogue editor, called it "indefensible behavior" on Instagram. In a series of stories, she shared screenshots of her thoughts on what happened.
"I know what he was trying to do. He was trying to illustrate a dystopian world in the future when whiteness might become extinct or at least would be in enough danger to demand defense…it didn't land, and it was deeply offensive, violent and dangerous. The danger is that this very premise, the idea that white supremacy is in danger of extinction, is what justifies mass incarceration, murder en masse, indeed even the advent of slavery. The idea that blackness must be snuffed out for it will surely supersede whiteness in power and influence if given the chance, and it's so hugely irresponsible to furnish the most dangerous extremists with this kind of fiction narrative."
Kanye responded to the criticism by taking to Instagram and posting screenshots of the writer online.
"This is not a fashion person You speak on Ye Ima speak on you Ask Trevor Noah."
Model Gigi Hadid came to the writer's defense, commenting on Ye's post.
 "You wish u had a percentage of her intellect. You have no idea, haha…. If there's actually a point to any of your s–t. She might be the only person that could save u. As if the 'honor' of being invited to your show should keep someone from giving their opinion? Lol. You're a bully and a joke."
She also reposted a statement from José Criales-Unzueta, a Vogue employee, on her Instagram story.
"I was trying very hard not to give that man air time, but publicly bullying someone who criticizes your work on your massive platform is another level of ridiculousness to me. If you can't take it, don't dish it. If you can't take criticism, especially the smart, nuanced, and kind criticism that GKJ provided yesterday's show, then don't put work out for public consecution."
Ye doubled down on his comments.
"Everyone knows that Black Lives Matter was a scam. Now it's over. You're welcome."
Ye also accused LVMH CEO Bernard Arnault of killing fashion designer Virgil Abloh.
"SPANK MY HAND WITH THE RULER(S) I'LL GO SIT IN THE 'PRINCIPAL(S)' OFFICE. CAN'T WE TALK ABOUT MORE IMPORTANT THINGS? LIKE HOW LATE THE SHOW WAS, OR HOW BERNARD ARNAULT KILLED MY BEST FRIEND."
Tremaine Emory, the creative director of Supreme, responded, "I gotta draw the line at you using Virgil's death in your 'ye' is the victim campaign in front your sycophant peanut algorithm gallery."
"This time last year you said Virgil's designs are a disgrace to the black community in front of all your employees at Yeezy -ASK LUCETTE HOLLAND…I GOT ALL THE 'RECEIPTS' ( don't let me get into the things you said about v after his death)
Ye tell the ppl why you didn't get invited to Virgil's actual funeral the one before the public one at the museum( and why you weren't allowed to speak at the public funeral). You knew Virgil had terminal cancer and you rode on him in group chats, at Yeezy, interviews…YOU ARE SO BROKEN. KEEP VIRGIL NAME OUT YOUR MOUTH…KEEP @gabriellak_j NAME OUT YOUR MOUTH…Your not a victim your just an insecure narcissist that's dying for validation from the fashion world…take care…at least we'll always have 'UGANDA'."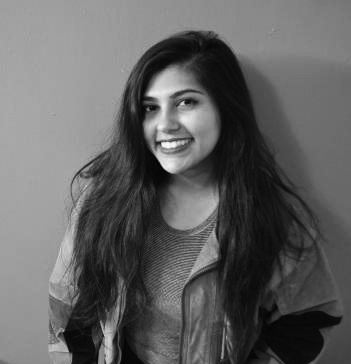 Moumita Basuroychowdhury is a Contributing Reporter at The National Digest. After earning an economics degree at Cornell University, she moved to NYC to pursue her MFA in creative writing. She enjoys reporting on science, business and culture news. You can reach her at moumita.b@thenationaldigest.com.
https://media.thenationaldigest.com/wp-content/uploads/2022/10/04172110/fashion-400x400-1.jpg
400
400
Moumita Basuroychowdhury
https://media.thenationaldigest.com/wp-content/uploads/2019/12/23173823/The-National-Digest-785x60-1.png
Moumita Basuroychowdhury
2022-10-04 10:05:33
2022-10-05 13:25:11
Kanye West Wears 'White Lives Matter' Shirt at Yeezy Fashion Show