Kanye West is acquiring the conservative social media platform Parler. The purchase comes on the heels of West being locked out of his Twitter account earlier this month after a series of anti-Semitic tweets.
The acquisition was announced on Monday and is slated to finalize in the fourth quarter of 2022. The platform will continue to get cloud support and technical services from Parlement Technologies, the parent business of the company, which was formed to give new internet infrastructure services to businesses that "are in danger" of being forced off the internet.
Parler's CEO, George Farmer, praised West for making the offer to buy the social media platform.
"This deal will change the world and change the way the world thinks about free speech. Ye is making a groundbreaking move into the free speech media space and will never have to fear being removed from social media again. Once again, Ye proves that he is one step ahead of the legacy media narrative. Parlement will be honored to help him achieve his goals."
West, who legally changed his name to Ye, is the most recent celebrity to take over a social media network. Former President Donald Trump launched his Truth Social app, which is aimed to primarily serve conservative users, in February this year. Elon Musk, CEO of Tesla, stated earlier this month that he would proceed with his contentious takeover of Twitter. All three men are renowned for using incendiary language online and credit the motivations of their acquisitions as maintaining an arena for "free speech." Ye issued a statement that echoed these views.
"In a world where conservative opinions are considered to be controversial, we have to make sure we have the right to freely express ourselves."
As of Monday, Ye's newly created account on the Parler platform had approximately 526 followers.
Ye recently made headlines for wearing a "White Lives Matter" T-shirt during his Paris pop-up fashion show. Several models in the runway show also wore shirts with the same slogan. According to the Anti-Defamation League, the statement is often used by white nationalists. The ADL's CEO, Jonathan Greenblatt, told CNN that Parler is a "haven" for hate.
After the show, Adidas, who has a partnership with Ye, said it was reviewing its relationship with the rapper.
Parler was founded in 2018 and quickly grew in popularity in the run-up to the 2020 presidential election. According to market research firm Apptopia, the app had an average of 2.9 million daily users at the time thanks to being marketed as a "loosely controlled free-speech refuge." Since then, the app's popularity has waned, with Apptopia reporting that the platform's daily users have dropped to roughly 40,000.
Sarah Mojarad, a professor at the University of Southern California's engineering school and a misinformation and disinformation research fellow, spoke about why this deal may be attractive to both parties.
"Kanye sees that Elon Musk and Trump are both involved and getting their names out, and he's looking for some of that attention as well. Parler is also looking for attention and free advertising, and that's something the platform can gain from this whether or not the deal actually goes through."
Following the Jan. 6 insurgency, Parler was removed from the Apple App Store and Google Play for failing to effectively filter violent rhetoric on its platform. Documents obtained by the House committee investigating the riots revealed that the Secret Service was aware of posts on Parler urging for violence that day. Parler wrote to Congress in response, stating that the committee's interest in the app's role in the insurgency was an attempt to demonize the app.
Parler has been reinstated in both app stores following changes to its moderation policies. As of September, the platform had received $56 million in funding from investors.
Dan Wang, a strategy professor at Columbia Business School, said it is important to note that Parler is an "incredibly niche" player in the social media space.
"Kanye West is a wealthy person and has a lot of resources, but not on the scale of being able to buy actually influential social media platforms."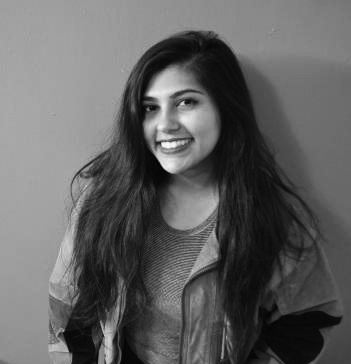 Moumita Basuroychowdhury is a Contributing Reporter at The National Digest. After earning an economics degree at Cornell University, she moved to NYC to pursue her MFA in creative writing. She enjoys reporting on science, business and culture news. You can reach her at moumita.b@thenationaldigest.com.
https://media.thenationaldigest.com/wp-content/uploads/2022/10/18144711/social-media-400x400-1.jpg
400
400
Moumita Basuroychowdhury
https://media.thenationaldigest.com/wp-content/uploads/2019/12/23173823/The-National-Digest-785x60-1.png
Moumita Basuroychowdhury
2022-10-18 09:00:27
2022-10-18 14:47:56
Kanye West To Acquire Right-Wing Social Media Platform Parler