The far-right website 4chan launched a coordinated attack against The Trevor Project—a nonprofit organization focusing on suicide prevention among LGBTQ youth.
A post on the website called for users to inundate The Trevor Project's hotlines with false phone calls for help and inaccurate location information. In a collective effort to use up as many of the organization's resources as possible, users aimed to prevent at-risk LGBTQ youth from receiving assistance in their most critical moments.
The Trevor Project's website lists grim statistics on suicide rates among LGBTQ youth. Nationally, suicide is the second leading cause of death among people aged 10-24. At least one young person in the LGBTQ community attempts suicide every 45 seconds.
"The Trevor Project's 2022 Survey on LGBTQ Youth Mental Health found that 45% of LGBTQ youth seriously considered attempting suicide in the past year, including more than half of transgender and nonbinary youth."
 4chan began as a messaging board in 2003 and quickly became known for its population of internet "trolls." In recent years, the "alt-right" movement has taken over the website. The original post to mobilize was made on its most active board, "/pol/," which stands for politically incorrect. In 2022 "/pol/" was the most active board on the website, serving as a primary platform for far-right extremists.
Real-world violence has been linked to the board. Racist, white supremacist, anti-Semitic, Islamophobic, misogynistic and anti-LGBTQ commentary riddles its front page. In April, the gunman who shot four people in Washington D.C. posted a video of the shooting on 4chan. The perpetrator of the mass shooting in a Buffalo supermarket in May released a 180-page manifesto with language lifted directly from the website's boards.
Users of the board referred to The Trevor Project as an organization of "groomers," a term frequently used by the far right to equate the LGBTQ community and their advocacy with pedophilia.
Due to the influx of calls, the nonprofit had to place a banner atop its website that listed there would be delayed wait times as they struggled to maintain the demand for assistance.
In a statement to The Daily Dot, the nonprofit spoke on the morality of this coordinated attack.
"The act of attacking a crisis services line intended to prevent suicide among young people is egregious. Our crisis counselors work around the clock to be there for LGBTQ youth who feel like they have nowhere to turn, and it's harrowing that anybody would attempt to compromise our lifeline or encourage suicide."
The Trevor Project intends to continue its advocacy work despite the attacks, vowing to protect its counselors and people seeking its service. It is the world's largest suicide prevention and crisis organization for LGBTQ youth.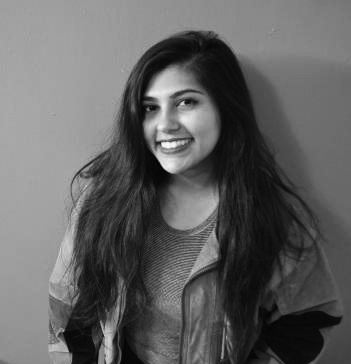 Moumita Basuroychowdhury is a Contributing Reporter at The National Digest. After earning an economics degree at Cornell University, she moved to NYC to pursue her MFA in creative writing. She enjoys reporting on science, business and culture news. You can reach her at moumita.b@thenationaldigest.com.
https://media.thenationaldigest.com/wp-content/uploads/2022/09/07151914/pride-400x400-1.jpg
400
400
Moumita Basuroychowdhury
https://media.thenationaldigest.com/wp-content/uploads/2019/12/23173823/The-National-Digest-785x60-1.png
Moumita Basuroychowdhury
2022-09-07 10:10:24
2022-09-07 15:20:04
Far-Right 4channers Launch Attack on the Trevor Project's Suicide Hotline