Researchers from Germany's Leibniz Institute have found a naturally occurring compound so effective at busting human and plant pathogenic fungi that they named it after actor Keanu Reeves.
The three nonribosomal lipopeptides scientists isolated—Keanumycins A, B, and C—are byproducts of Pseudomonas bacteria typically found in soil and water. Scientists observed the compounds while studying Pseudomonas for their effectiveness against predatory amoebas.
"We have been working with pseudomonads for some time and know that many of these bacterial species are very toxic to amoebae, which feed on bacteria," said study leader and head of the department of Paleobiotechnology at Leibniz-HKI Pierre Stallforth.
The researchers wanted to know if the same bacteria would be effective against fungi, which have a cell structure similar to amoebas. Testing showed that the bacteria's byproducts were lethal to a fungus infecting a hydrangea.
The scientists' findings were published in the Journal of the American Chemical Society in January. The study's first author, Sebastian Götze, said in a press release that they named the lipopeptides after Keanu Reeves because of his iconic roles in action films.
"The lipopeptides kill so efficiently that we named them after Keanu Reeves because he, too, is extremely deadly in his roles."
Notably, the Keanumycins were effective against Botrytis cinerea—the fungus responsible for gray mold rot that destroys various crops, such as strawberries and wine grapes, and causes significant harvest losses. Farmers frequently use chemical fungicides to combat its aggressive spread.
Having seen the potential of the Keanumycins, the study's authors are conducting experiments to determine whether or not a fungicide containing Keanumycins can effectively eradicate crop-damaging fungi without leaving any harmful residues behind in soil or on produce.
If the results are promising, the compounds could provide a biodegradable alternative to chemical pesticides.
Götze said that the compounds may also help treat human fungal infections that are becoming resistant to conventional antifungals. For instance, Keanumycins are non-toxic to humans and were found to "strongly inhibit" the pathogenic fungus Candida albicans, which is responsible for yeast infections.
"We have a crisis in anti-infectives. Many human-pathogenic fungi are now resistant to antimycotics — partly because they are used in large quantities in agricultural fields."
Dr. Matt Nelsen, a researcher from Chicago's Field Museum, told CNN in an email that the study "documents another exciting means by which microbes have evolved to compete with and fight other organisms."
"Previous efforts have sought to exploit such natural products for human use to combat animal and plant pathogens. However, over time, many pathogenic organisms — including fungi — have evolved resistance to the chemicals we use to battle them. Consequently, we need to find a new way to 'outsmart' or 'one-up' them."
This is not the first time a scientific discovery has been named after a famous face. In February, researchers Juan C. Sánchez-Nivicela, José M. Falcón-Reibán and Diego F. Cisneros-Heredia discovered a mystical steam frog in Ecuador and named it after fantasy author J.R.R. Tolkien.
The frog, Hyloscirtus tolkieni, was found in a habitat that reminded Sánchez-Nivicela of the Fangorn Forest from Tolkien's "Lord of the Rings" series.
The paper on their findings started with an homage to the opening lines of Tolkien's "The Hobbit."
"In a stream in the forest, there lived a Hyloscirtus. Not a nasty, dirty stream, with spoor of contamination and a muddy smell, nor yet a dry, bare, sandy stream with nothing in it to perch on or to eat: it was a Hyloscirtus-stream, and that means environmental quality."
There are also several beetles named after celebrities, including the Agaporomorphus colberti named after late-night talk show host Stephen Colbert, Agra catbellae named after actress Catherine Bell, Agra katewinsletae named after actress Kate Winslet, and Agra liv, named after actress Liv Tyler. 
Sir David Attenborough, famous broadcaster, biologist and natural historian, has over 40 species named after him, including a prehistoric marine reptile and a native British flower.
On Saturday, Keanu Reeves participated in a reddit AMA (ask me anything) where he was asked about his thoughts on having the killer compounds named after him.
"Hi, thank you…they should've called it John Wick…but that's pretty cool…and surreal for me. But thanks, scientist people! Good luck, and thank you for helping us."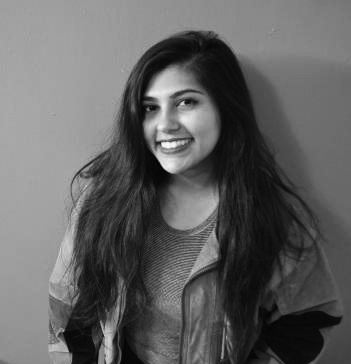 Moumita Basuroychowdhury is a Contributing Reporter at The National Digest. After earning an economics degree at Cornell University, she moved to NYC to pursue her MFA in creative writing. She enjoys reporting on science, business and culture news. You can reach her at moumita.b@thenationaldigest.com.
https://media.thenationaldigest.com/wp-content/uploads/2023/03/06162911/spray-400x400-1.gif
400
400
Moumita Basuroychowdhury
https://media.thenationaldigest.com/wp-content/uploads/2019/12/23173823/The-National-Digest-785x60-1.png
Moumita Basuroychowdhury
2023-03-06 09:00:49
2023-03-06 16:30:46
Scientists Name Fungus-Killing Compound After Keanu Reeves