In a new research trial of 18 rectal cancer patients, every individual involved who took the same drug found themselves in remission for their illness. The cancer vanished in every single patient, meaning the cancer was undetectable by physical exam, endoscopy, MRI scans, and PET scans. 
The research from the trial was recently published in the New England Journal of Medicine from lead author Dr. Luiz A. Diaz Jr. of the Memorial Sloan Kettering Cancer Center. The trial was sponsored by drug company GlaxoSmithKline, and Dr. Diaz stated that he knew of no other study where a treatment completely obliterated a cancer in every patient involved. 
"I believe this is the first time this has happened in the history of cancer."
Dr. Alan P. Venook, a colorectal cancer specialist at the University of California, San Francisco, who was not involved with the study, said he also thought "this was a first. A complete remission in every single patient is unheard-of," he said.
The rectal cancer patients involved in the study have all previously experienced invasive and intense treatments for their conditions including chemotherapy, radiation, and life-altering surgery that could result in bowel, urinary, and sexual dysfunction. 
When the patients received the news that they would no longer need treatment for their cancer, as it was no longer existent, Dr. Andrea Cercek, a co-author of the paper, said "there was a lot of happy tears from everyone."
Venook added that another major surprise was that none of the patients had any clinically significant complications from the trial drug. On average 20% of patients who take a drug similar to the one used in the trial, dostarlimab, have some sort of adverse reaction. 
In the trial the medication was given every three weeks for six months, each dose cost around $11,000. The drug itself is meant to "unmask" cancer cells, allowing the body's immune system to easily identify and destroy them. 
"While most adverse reactions are easily managed, as many as 3% to 5% of patients who take checkpoint inhibitors have more severe complications that, in some cases, result in muscle weakness and difficulty swallowing and chewing. The absence of significant side effects, means that either they did not treat enough patients or, somehow, these cancers are just plain different," Venook said.
Dr. Hanna K. Sanoff of the University of North Carolina's Lineberger Comprehensive Cancer Center, who was not involved in the study, called it "small but compelling, though, that it is not clear if the patients are cured. Very little is known about the duration of time needed to find out whether a clinical complete response to dostarlimab equates to cure."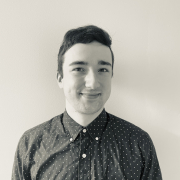 Eric Mastrota is a Contributing Editor at The National Digest based in New York. A graduate of SUNY New Paltz, he reports on world news, culture, and lifestyle. You can reach him at eric.mastrota@thenationaldigest.com.
https://media.thenationaldigest.com/wp-content/uploads/2022/06/10122842/Clinical-Trial-400x400-1.jpg
400
400
Eric Mastrota
https://media.thenationaldigest.com/wp-content/uploads/2019/12/23173823/The-National-Digest-785x60-1.png
Eric Mastrota
2022-06-12 09:00:30
2022-07-12 15:22:22
A Small Cancer Trial Resulted In Remission For Every Patient Involved